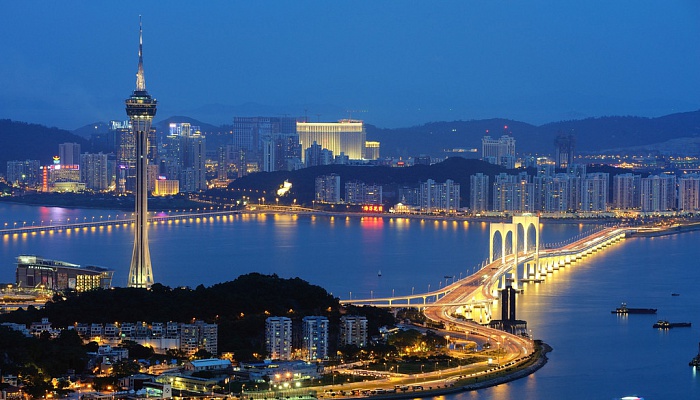 Author: ZhangYuge, Director, Hong Kong and Macao Research Department, CDI
Macao should take advantage of the plan to develop the Guangdong-Hong Kong-Macao Greater Bay Area to diversify its economy.
Macao has realized prosperous and stable socioeconomic development since its return to the motherland. However, moderate economic diversification is the key to better implementing the "one country, two systems" principle in the future.
Since the Macao Special Administrative Region government released policies to promote economic diversification in 2004, its economic landscape has not changed much. Macao still has a long way to go in economic diversification. Statistics published by the SAR show that the added value of gambling (including intermediary industries) accounted for 50.5 percent of Macao's GDP in 2018, 4.3 percentage points higher than 2004; in terms of tax revenue, gambling generates 113.5 billion patacas ($14.1 billion) in recurrent income and capital income, making up 80.3 percent of the SAR's total.
Moderate economic diversification is the future for Macao. But how? It will not be achieved solely on Macao's own strengths. Macao needs to ride the momentum of the plan to develop the Guangdong-Hong Kong-Macao Greater Bay Area. On the one hand, it should seek to attract resources from the Greater Bay Area to develop industries independent of gambling; on the other hand, it should develop a headquarter economy to get into the Greater Bay Area market and develop competitive industries.
In the first place, it should develop its financial industry. The traditional manufacturing industry and the service industry are not able to compete with the gambling industry with regard to profitability. The best choice for an alternative is therefore the financial industry. Monte Carlo serves as a good example for this. Macao should take into consideration its own strengths and weaknesses in positioning itself among neighboring cities such as Hong Kong, Shenzhen and Guangzhou.…
Read more...