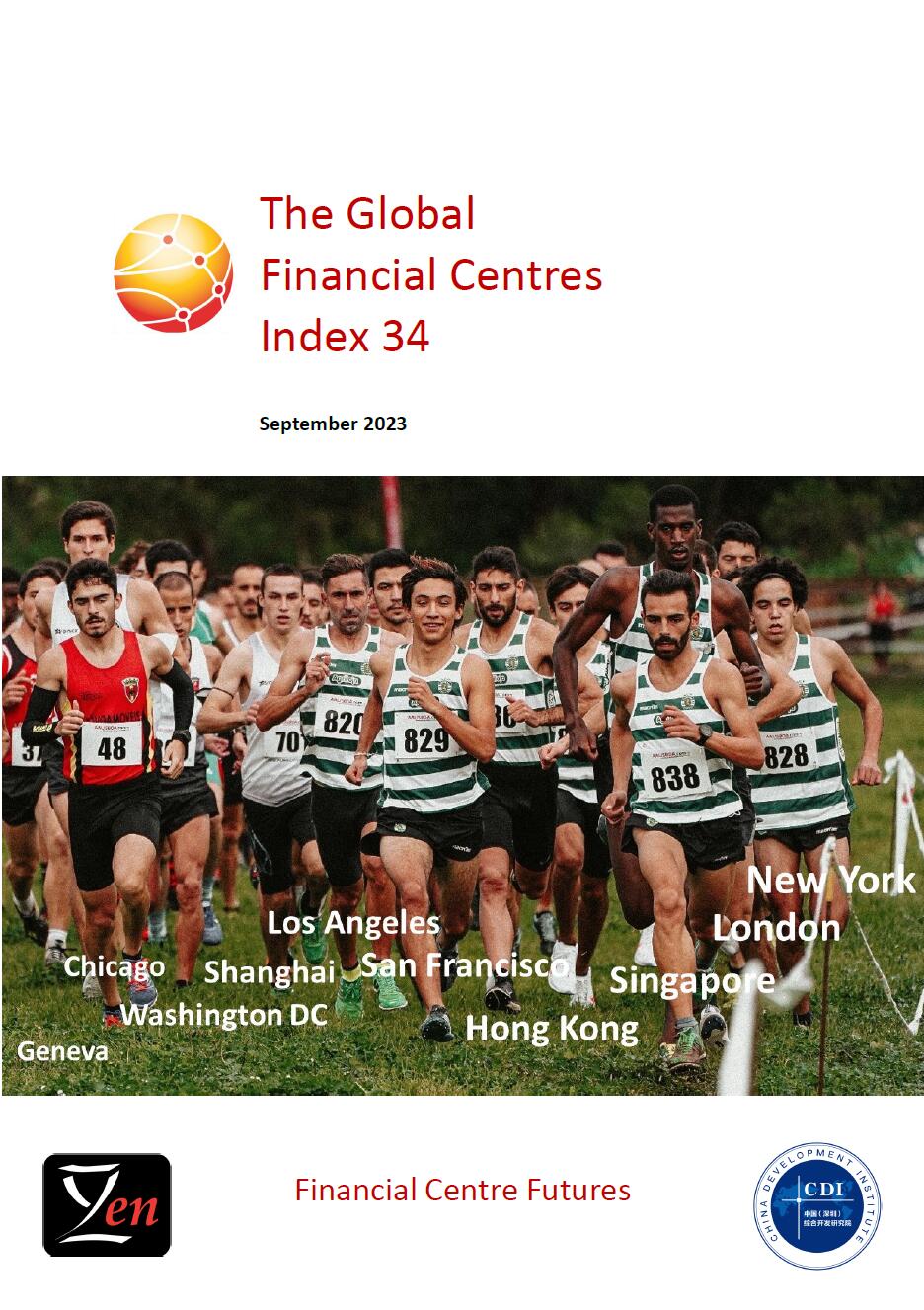 Click here to download the full report as PDF.
The thirty-fouth edition of the Global Financial Centres Index (GFCI 34) was jointly published by Z/Yen and CDI on 28 September 2023. GFCI 34 provides evaluations of future competitiveness and rankings for 121 financial centres around the world. The GFCI serves as a valuable reference for policy and investment decision-makers.
The GFCI is compiled using 147 instrumental factors. These quantitative measures are provided by third parties including the World Bank, the Economist Intelligence Unit, the OECD and the United Nations.
The instrumental factors are combined with financial centre assessments provided by respondents to the GFCI online questionnaire. GFCI 34 uses 53,789 assessments from 9,097 respondents.
New York leads the index, with London second, ahead of Singapore in third place, which has maintained its slight lead over Hong Kong in fourth position. Washington DC and Geneva entered the top 10 in this edition, replacing Seoul and Boston.
We are able to assess 115 centres for their Fintech offering. New York retains its leading position in the Fintech ranking, followed by London, which overtook San Francisco to take second position. Shenzhen maintained its fourth place in the table. Beijing has joined Singapore, Los Angeles, Washington DC, Shanghai, and Chicago in the top 10, replacing Boston.