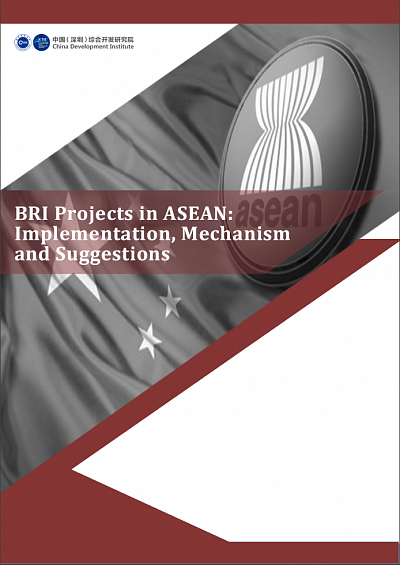 Click here to download the full report
As a key strategic partner of China, ASEAN is an important participant in the development of the Belt and Road Initiative (BRI). ASEAN has made a commitment to link its Master Plan on ASEAN Connectivity 2025 with the BRI and accelerate its infrastructure development on the great momentum brought about by the BRI. At present, the BRI has achieved general strategic alignment with ASEAN countries.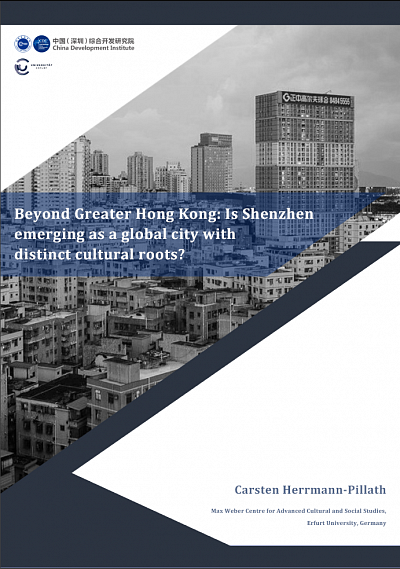 Click here to download the full report
Executive summary
After the obsolescence of the 'Greater Hong Kong' narrative dominant in the 1990s, today Shenzhen is recognized as an emergent global city of its own. Yet, at the same time important indicators of this status are still ambiguous, such as the role in international financial flows or the dynamics of its service sector, beyond its role as a global workbench. In A.T. Kearney's 'Global Cities Report', the performance of Shenzhen has been lacklustre since 2012, even retreating in the middle field in terms of 'outlook', comparing with a strong dynamism of other Chinese cities newly included in the ranking.
The pilot study concentrates on one specific question, namely whether Shenzhen evolves its own cultural characteristics and dynamism, combined with creating a sustainable and harmonious social structure that is embedded into this local culture. It is based on in-depth case studies, embedded in expert interviews and analysis of other sources, such as newspaper reports. Methodologically, it combines anthropology and economics, and mobilizes recent conceptual innovations in international China studies.
In common pictures of Shenzhen, the image of an 'instant city' prevails, driven by huge and historically unique inflows of migrants within a very short time. This short history of immigration has shaped its social structure, which is even reflected in the urban infrastructure and settlement patterns, with the 'urban villages' being the most conspicuous phenomenon. In the urban villages, where about 50 percent of the urban population live, migrant populations have met with the local inhabitants of the rural areas where Shenzhen was implanted. Even though those local people now only form a tiny minority in the total population, they are becoming increasingly visible in the ongoing renewal of urban villages, with many expressions of traditional culture embodied in artefacts, buildings or public events.