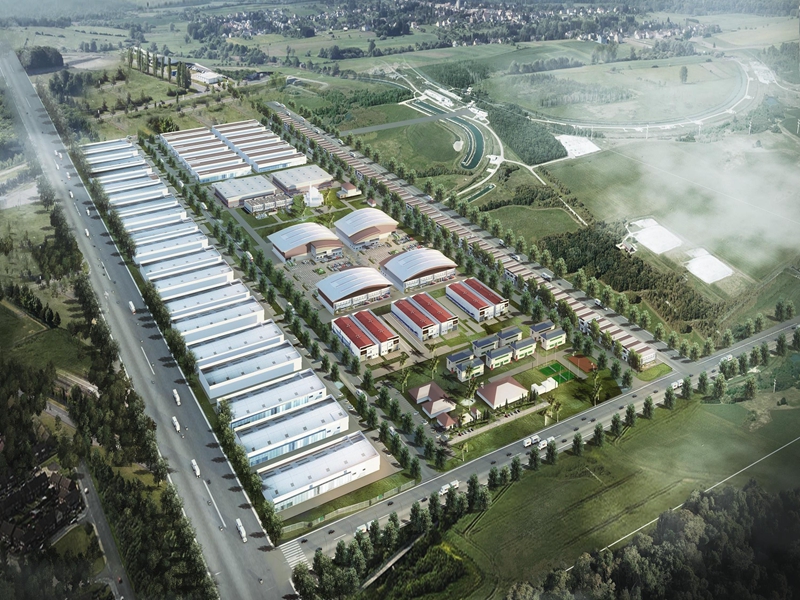 Author: Shi Kun, Senior Research Fellow, CDI, Mandy Zeng, Research Associate, CDI
Editor's Note: Overseas industrial parks can become China's contribution to the Belt and Road Initiative (BRI).
To promote economic development through industrial parks
Industrial parks represent a country's effort to achieve industrial agglomeration and participate in the global industrial division of labor in the wake of international industrial transfer. Since the reform and opening-up, China has actively established industrial parks while accumulating knowledge of investment, construction, management and operation of industrial parks.
Since the proposal of the BRI, many countries along the "Belt and Road" have learned from China's experience and started plans on developing industrial parks. As of September 2018, Chinese enterprises have invested a total of USD 30.45 billion in 82 cooperation zones in 24 countries along the "Belt and Road", with 4,098 enterprises settled within the zones, contributing USD 2.19 billion to the tax revenue of the host countries.
Development process of China's overseas industrial parks
Overall, the development of China's overseas industrial parks has gone through four stages.
The first stage is 1992-2000, marked by the Vietnam Linh Trung Export Processing Zone. At this stage, overseas industrial parks were small in number and most of them were independently invested and operated by Chinese-funded enterprises to engage in trade and processing.
The second stage is 2001-2005, marked by China's accession to the World Trade Organization. The emerging trend of enterprises going global led to a sharp rise in the number of overseas parks.
The third stage is 2006-2012, marked by the Chinese government's promulgation of the "Basic Requirements and Application Procedures for China Overseas Economic and Trade Cooperation Zones". The government's guidance and support for overseas industrial parks have been significantly strengthened, which helped make the investment, construction and operation more standardized.
The fourth stage is from 2013 to the present, marked by the "Belt and Road" Initiative. Overseas industrial parks have seen a sharp rise in number and greater diversity in development entities and types of industrial parks, with sustainable profitability and high-quality development of industrial parks high on the agenda.
In the next stage, overseas industrial parks shall adopt new concepts and new models to ensure sustainability and high-quality development. Proper site selection of overseas industrial parks and an optimized profitability model shall be in place to ensure robust future development under the BRI.