Saturday, 23 May 2020 07:49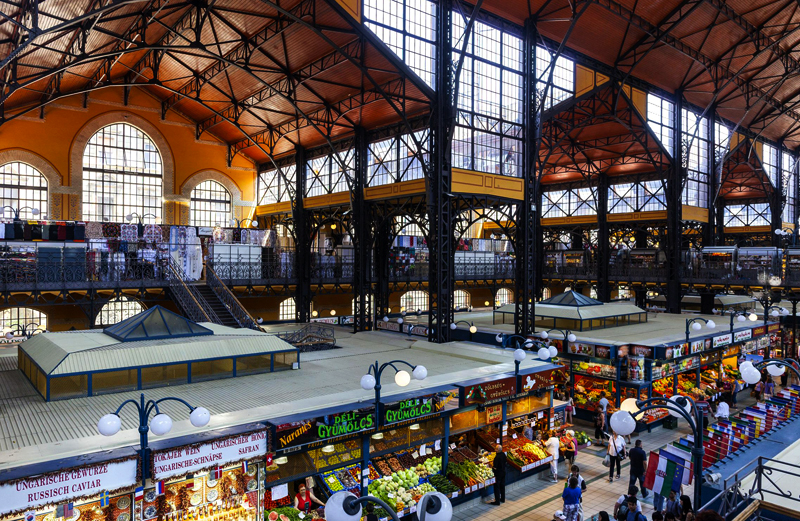 The National Committee of the Chinese People's Political Consultative Conference (CPPCC) convened the annual two sessions on May 21st. Although for the first time the government did not set an annual growth target - possibly due to so many COVID-19 uncertainties ahead - we expect the implicit growth target is 1.8% for now, given the projected deficit and inflation numbers.
The economy is quickly recovering, as the pandemic has come under control. In April, industrial output growth turned positive, and was up 3.9% y/y, and up 5 pps from March, down only 2 pps from the pre-pandemic level, in Q4 2019. Investment was up 0.8% y/y, and up 10.3 pps from March, mostly driven by expansionary state investment.
Consumption decreased less. Retail sales of consumption goods fell 7.5% y/y, up 8.3 pps from March. Exports were 4% y/y, comparable to the pre-pandemic level. Imports fell 6.1% y/y after seasonal adjustment, down 5.4 pps from Q1. Decreased imports are in line with overall weak domestic demand.
CPI was up 3.3% y/y after seasonal adjustment, down 1 pps from March. We expect CPI to fall further this year, led by large declines in food-related categories.
Monetary policy shows strong support for the economy. M2 was up 11.1% y/y, and M1 increased 5.5% y/y, up 1 and 0.5 pps from March. RMB loans from financial institutions were up 13.1% y/y, up 0.4 pps from the end of March.
China's housing prices rose at a slightly faster pace in April. According to the National Bureau of Statistics (NBS), average new home prices in 70 major cities rose 0.5% in April from March, a pace not seen since October 2019, and following a 0.1% increase in March. The strong housing market lends support to macroeconomic and financial stability; for example, around 50% of loans in China are directly or indirectly linked to the real estate market. Strong housing investment also shows investor confidence amid domestic pandemic and global economic uncertainties, a key factor furthering the overall recovery.
Friday, 01 May 2020 07:08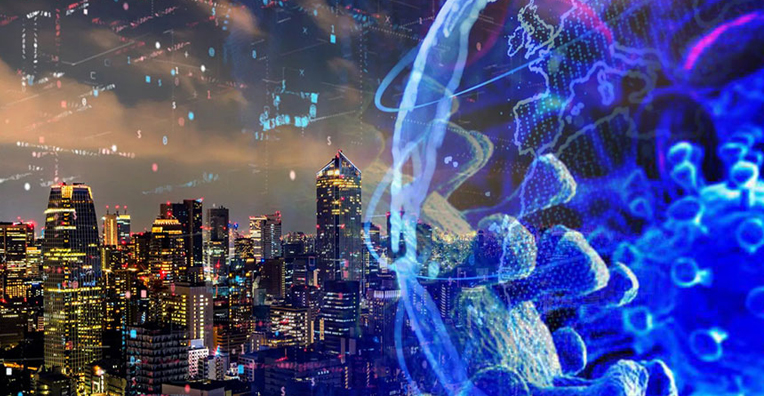 Author: Fan Gang, President of China Development Institute
Editor's Note: How can we cope with uncertainty during the initiate stage of pandemic? We should release "probable information" and take "regretless actions" instead of missing the window of opportunity, which is what we learn in the COVID-19 pandemic from the perspective of economics.
The toughest economic issue derived from the COVID-19 pandemic is "uncertainty", which refers to not knowing the trend of something due to either the lack of existing knowledge or the insufficiency or inaccuracy of available information.
The first uncertainty about COVID-19, a virus that has never appeared before, is that people knew nothing about it when it was first discovered. Once cases emerge, the medical institutions and local governments should promptly report to experts of statutory authorities for scientific analysis. A public health disease cannot be defined without rigorous scientific research. It is fair to say that we would all be in a period of "uncertain information" before basic issues are clarified.
Another question pertains to how information should be released. How can you explain things you don't yet understand to the public? How should governments, at both central and local levels, make decisions during what seems to be a "protracted" period of uncertainty before the release of exact information by national authorities? How should they explain to the public after decisions are made? What information can and should be released to the public when no exact information is available?
In this period of uncertainty, should we do nothing and helplessly watch the precious window of opportunity to slip away? When we take no actions because of our ignorance about the disease, it will continue to spread. As a result, we will lose the best chance to contain it.
This is the dilemma we may fall into. We need to find a better way to deal with this "protracted" period of uncertainty, that is, seeking truth from facts, acknowledging uncertainties, releasing "probable information" during the period of uncertainty, and timely taking "regretless" and preventive actions on a limited scale according to this information.
"Probable information" refers to incomplete or uncertain information. Instead of offering no information at all, it includes speculations and judgment on the basis of a limited amount of facts. "Regretless action" involves relatively low cost and rather slight negative effect. If the early judgment is later found to be misguided, it would be rather easy to correct. Its most important value should be interpreted "in reverse": if actions are not taken now, not even actions with little disturbance, then we would regret it even more in future for wasting the window of opportunity for pandemic prevention.
For example, first of all, the protection of medical personnel in a region (or city) can be strengthened. This measure comes at a rather low cost and helps to ensure the health of medical staff. Even if the "pandemic" turns out to be nothing, we will not regret taking such an action. Next, suggestions can be made to residents in the pandemic-hit city to wear masks. This measure will come at a cost, including the cost of materials for making masks and the discomfort of wearing them, but the cost is relatively low. Then it is also possible to strengthen sanitation efforts in public places and restrict and reduce big gatherings. These are all preventive measures with low cost. Moreover, as the situation becomes clearer, the local government may even impose stricter restrictions on residential areas and commercial districts. The cost of this local preventive measure is still relatively low from a national perspective, while its benefit is to timely contain the pandemic within a local range and prevent it from escalating to a public health crisis. If the measure is later shown to be over-reacting, it can be corrected without too much difficulty. All of them are early preventive measures that can be introduced at a local scale before definite information is available.
The following conclusions can be made based on the above analysis:
Decision-making regarding major preventive measures, like lockdowns, must be based on definite information. This kind of definite information, provided by statutory authorities on the basis of scientific research, will inform decision-making of the central government. China's existing laws and regulations have clear and unalterable stipulations about it.
The period starting from the appearance of the first case to the announcement of definite information by the statutory authority is a "period of uncertain information",during which the primary task of medical institutions and local governments is to provide accurate information to authoritative departments in a timely manner. This is also clearly stipulated in China's current laws and regulations, and needs to be effectively implemented.
Meanwhile, the following provisions should be included in national regulations on the management of major public health incidents: local pandemic prevention agencies and local governments during the period of uncertain information should be allowed to issue "probable information" and take "regretless" actions in a prudent manner as early preventive measures. If the information is far from being certain, the local government can take moderate "regretless actions", while stronger preventive measures may be taken by authoritative agencies at higher levels only when the information reaches a higher degree of certainty and when the pandemic is proved to be severe.
What needs to be made clear is that information release and preventive measures are complementary to each other. If local governments take "regretless" actions early on, they must be allowed to issue the then available but not so certain information - the "probable information". Otherwise they cannot explain to the public why these preventive measures are necessary. What's more, it is also important to explicitly tell local residents about the uncertain nature of the "probable information" when it is released, and that the final decisions will be made by more authoritative agencies.
The authority of local health and pandemic prevention agencies and local governments to take actions should also be clarified through laws and regulations, with detailed implementation processes, decision-making procedures and action guidance. It can also be categorized into several levels of response, which should follow stipulated procedures.
To discuss these issues now is, of course, to mend the fold after a sheep is lost, but can help us do better when facing similar situations next time, though we do hope that there will not be a next time.