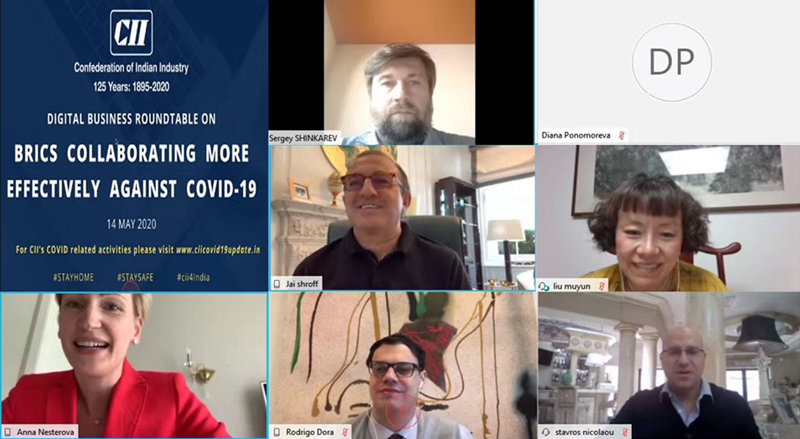 Dr. Liu Muyun, CDI Guest Research Fellow and Director of the National and Local Joint Engineering Laboratory of Personalized Cellular Therapy, participated in the virtual session of BRICS collaborating more effectively against the global pandemic as a panelist.
Dr. Liu Muyun shared Chinese experience in containing COVID-19 and its impact on Chinese individuals and businesses, and then she pointed out that the new normal of post-COVID-19 would be like strengthening regulation on cross-border flows of people and goods, creating supply chain resilience, building remote business models and supporting healthcare IT infrastructure.
The panelists, healthcare sector business leaders from the BRICS countries, agreed that BRICS should collaborate more effectively by sharing COVID-19-related information and knowledge, making special allocations for medical supplies and pharmaceutical products, and mobilizing funds to cope with the global pandemic.
*Photo Credit: CII