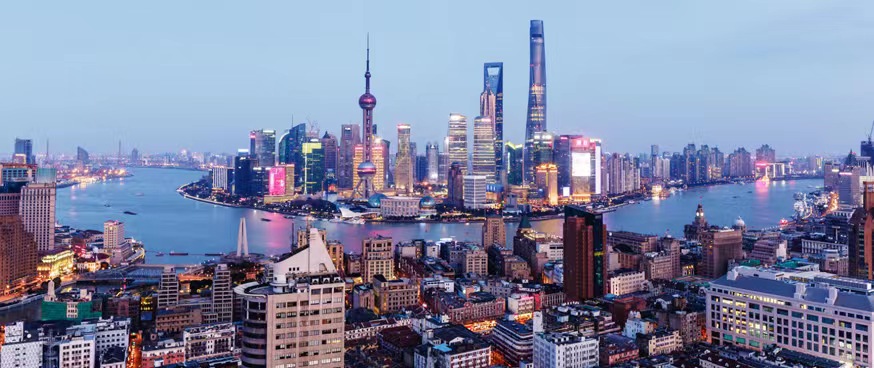 The COVID-19 lockdowns in Shanghai and some other cities since late March have halted the strong economic recovery. In Q1, GDP was up 4.8% y/y, up 0.8 pps from Q4 2021, but 0.2 pps lower than in Q1 2020. Industrial output rose 6.5% in Q1, up
2.6 ppts from Q4, but down 1 pps from January-February. Investment rose 9.3% y/y in Q1, up 4.4 pps from 2021, but 2.9 pps lower than in January-February.
In March, overall PMI, manufacturing PMI, and non-manufacturing business activity PMI were 48.8%, 49.5% and 48.4% respectively, all falling steeply from the previous month, demonstrating that the economic environment has been shrinking in all dimensions.
In Q1, retail sales of consumption goods were up 3.3% y/y, down 9.2, 0.2 and 3.4 pps from 2021, this January and February respectively. In March, consumption fell -3.5% y/y; restaurant income fell -16.4% y/y, its first negative turn after more than one year.
Exports rose 13.4% y/y in Q1, down 4.6 and 0.2 pps from Q4 2021, January-February. Weak export is more because of foreign weakening demand factors, including the Russia-Ukraine war and the Fed raising rates, than because of domestic lockdowns.
In Q1, PPI rose 8.7% y/y, down 3.5 pps from Q4. Production material slowdown is the main reason for lagging PPI growth, and its growth rate was 4.8 pps, down from Q4. In Q1, CPI rose 1.1% y/y, higher than last year. In March, CPI rose 1.5% y/y, a clear rise from January and February. We expect higher CPI to persist.
Shanghai, China's largest economic and financial center, has been under lockdown since March 27th. On April 26th, Beijing was put on Omicron alert. China's yuan fell to a one-year low, at 6.5 against a strengthening dollar on April 25th, extending losses after posting its worst week since 2015. The economy will be volatile in the near term. However, a depreciating yuan benefits export. The Chinese government is also accelerating fiscal expansion to keep the economy afloat. For example, infrastructure investment rose 8.5% y/y in Q1, up 8.1 and 0.4 pps from last year and January- February respectively.