EXECUTIVE SUMMARY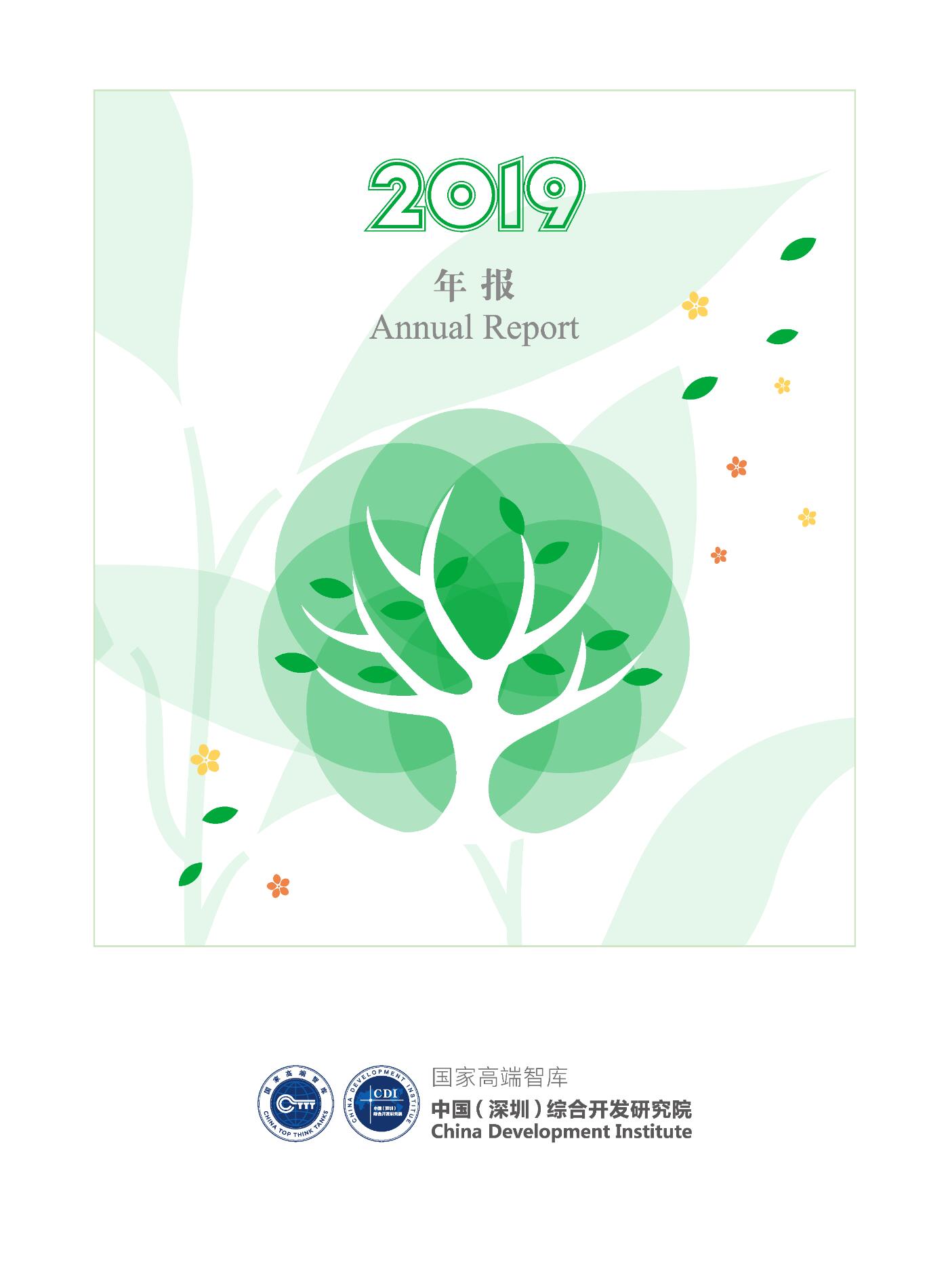 Since it was founded three decades ago, CDI has been committed to policy solutions that help advance China's reform and opening-up. Nowadays the institute is one of the top-rated think tanks in China. Armed with the experience of the past 30 years, CDI will continue to grow influential globally. Here are highlights of our work over the past year:
CDI, A PRINCIPAL RESOURCE FOR DECISION-MAKERS
CDI is devoted to developing solutions to public policy challenges. Public and private sector decision-makers around the world have turned to CDI for rigorous research and practical recommendations, bringing us complex policy problems. CDI experts, energized by the opportunity to use research to promote China's economy driven by reform, opening-up and innovation, address policy problems regarding the Chinese macroeconomics, the Belt and Road Initiative (BRI), the Guangdong-Hong Kong-Macao Greater Bay Area (GBA), China-U.S. trade tensions, etc. Interactions with decision-makers and thought-leaders take place at every governance level and across the globe.
Against a backdrop of incremental downward pressure on China's economy, CDI experts continued to suggest strategies to national policymakers on the macroeconomics. The research has been focused on macro-prudential regulation, supporting the private sector, stimulating the domestic market, stabilizing and increasing employment, development of the real estate market, forecast for the Chinese economic growth in 2020, etc. CDI's research team has monthly examined China's economic performance and released the Macro Outlook report which analyses China's main economic indicators.
Substantial progress has been made since the inception of the BRI. CDI, a trusted source for policy ideas about the BRI, continued to develop BRI-related policy solutions which are grounded in fact-based and empirical analysis. CDI conducted policy research on overseas industrial parks in the countries along the Belt and Road by leveraging its experience in special economic zones. CDI scholars also explored how to promote high-quality development of the BRI and sustainable financing for BRI projects.
Since the blueprint for the GBA was unveiled, CDI has done much research on the GBA. CDI researchers built on their long-term experience in the GBA and produced extensive policy research on a range of topics within the field, from diversifying Macao's economy to safeguarding Hong Kong's stability and prosperity, from facilitating capital flows, innovating customs clearance mechanisms to streamlining legal systems.
As China is accelerating the shift from traditional growth engines to new ones, innovation-driven development is high on CDI's research agenda. A lot of proactive analysis has been done on the new round of scientific and technological innovation to address policy challenges faced by such new industries as 5G, blockchain, artificial intelligence, big data, self-driving vehicles, etc. CDI scholars also researched further opening-up of China to create a favorable environment for innovation.
2019 witnessed escalation of China-U.S. trade tensions. CDI experts closely followed the rollercoaster ride of China-U.S. trade relations over the past year and undertook research on how to resolve the bilateral trade frictions.
Diverse decision-makers who have turned to CDI despite their different concerns and priorities have one thing in common: they need pragmatic policy solutions. CDI has an extensive roster of experts on regional, urban and industrial development who are experienced in developing policy ideas for 14th five-year plans for local governments, logistics and supply chain management, financial services, marine economy, renewable energy, cross-border economic cooperation zones, free trade zones, bonded areas, urbanization, public welfare and investment decision-making.
CDI, AN INTEGRAL PART OF INTERNATIONAL NETWORK
CDI is dedicated to connecting leaders in academia, governments and businesses. In its critical role as a platform for substantive discussions on policy issues, CDI convened events and brought together policy-influential people in China and beyond.
We "went out" to exchange ideas on the economic cooperation between China and other countries.
GFCI Launch
The Global Financial Centres Index produced by the Z/Yen Group and CDI serves as a valuable reference for policy and investment decisions. The two organizations released the 25th and 26th editions of GFCI in Dubai and Shenzhen respectively.
Belt, Road & Bridge: Creating New China-Europe Connection
CDI and the Z/Yen Group jointly held the discussion in London which explored the bilateral economic and trade exchanges between China and EU in the face of the complicated international situation such as the sprawl of trade protectionism and the Brexit.
China-Germany/EU Industry & Investment Workshop
CDI and the German Development Institute jointly organized the workshop in Bonn which discussed developments in industry and foreign investment from Chinese and German/EU perspectives and identified opportunities and challenges for increased cooperation in the areas of industrial policy and foreign investment between China and Germany/EU.
China's Rising Influence and Belt and Road Initiative: Its Significance, Progress and Challenges for ASEAN
CDI and ASEAN Studies Center of Chulalongkorn University co-organized the event in Bangkok which brought together experts and practitioners from the region and beyond to explore and discuss the increasing role of BRI in ASEAN and its impact on the region as a whole.
China-New Zealand Cooperation on Belt and Road Initiative: Innovation and Breakthroughs
CDI, along with Scion and the New Zealand China Council, hosted the seminar in Rotorua to discuss the new opportunities for cooperation between China and New Zealand in such areas as economy and trade, sustainable development, and new technology under the framework of BRI.
Belt and Road Summit 3rd Edition: Successful businesses in the way ahead
In partnership with The European House – Ambrosetti, CDI organized the event in Trieste. After the first two editions focused respectively on understanding what the BRI is and what actions should be initiated to unleash its potential, the third edition focused on concrete business-to-business cooperation and industrial opportunities in the countries located along the maritime and land routes.
CDI experts also held roundtable discussions with their counterparts during their visits to UNESCAP, Caixa Bank, Casa Asia, Elcano Royal Institute, Universidad Complutense, Portuguese Institute of International Relations and Lisbon Stock Exchange.
We also "brought in" foreign experts who shared their views on the latest economic developments with Chinese audience.
Global Economic Predicament and China's Development in the "4D" World
CDI invited Ruchir Sharma, Chief Global Strategist at Morgan Stanley Investment Management, to share his insights on "4D" problems faced by the global economy amid sluggish growth as well as future strategies for China's economy.
Greater Bay Area: New Opportunities for Shenzhen and Hong Kong
CDI, in partnership with the AmCham Hong Kong, jointly held the seminar which discussed the impact of the Shenzhen demonstration pilot zone for socialism with Chinese characteristics on Hong Kong's economy, challenges faced by Hong Kong's economic and social development, and new opportunities for talent exchange.
In addition, CDI also organized events to bring together policy influencers in China, such as the 11th Hong Kong-Shenzhen Cooperation Forum themed on Hong Kong-Shenzhen Cooperation on AI and Biotech in Context of Greater Bay Area, the CDI Think Tanks Forum Annual Conference 2019 & 7th China Soft Sciences Prize Award Ceremony themed on China's Reform and Opening-up and Chinese Think Tanks Development, the 15th Shanghai-Tianjin-Shenzhen Forum themed on Higher-Quality and Better-Coordinated Regional Development, the 2019 Coordinated Regional Development Summit themed on Integrated Development of Urban and Rural Areas, the 2019 Token Economy Summit themed on Challenges and Opportunities in Digital Economy Era.
CDI, A RELIABLE PROVIDER OF POLICY INSIGHTS
CDI is committed to disseminating policy insights to the interested public through websites, newsletters, publications, social media and press outreach.
CDI published 74 posts on its English website which have grown as a source of timely analysis on the latest developments in China's economic policy. The website traffic went up by 8%. CDI also sent out regular English newsletters and the mailing list increased by 7%. The number of CDI's followers on the LinkedIn page doubled over the past year.
CDI also published the books including China's Opening-up Beige Book 2018-2019, Four Decades of Reform and Opening-up and Hong Kong, Fresh Round of Reform and Opening-up and New Role of Think Tanks, China's Supply Chain Management Blue Book, and China's Blockchain Applications in Logistics and Supply Chain White Book 2019.