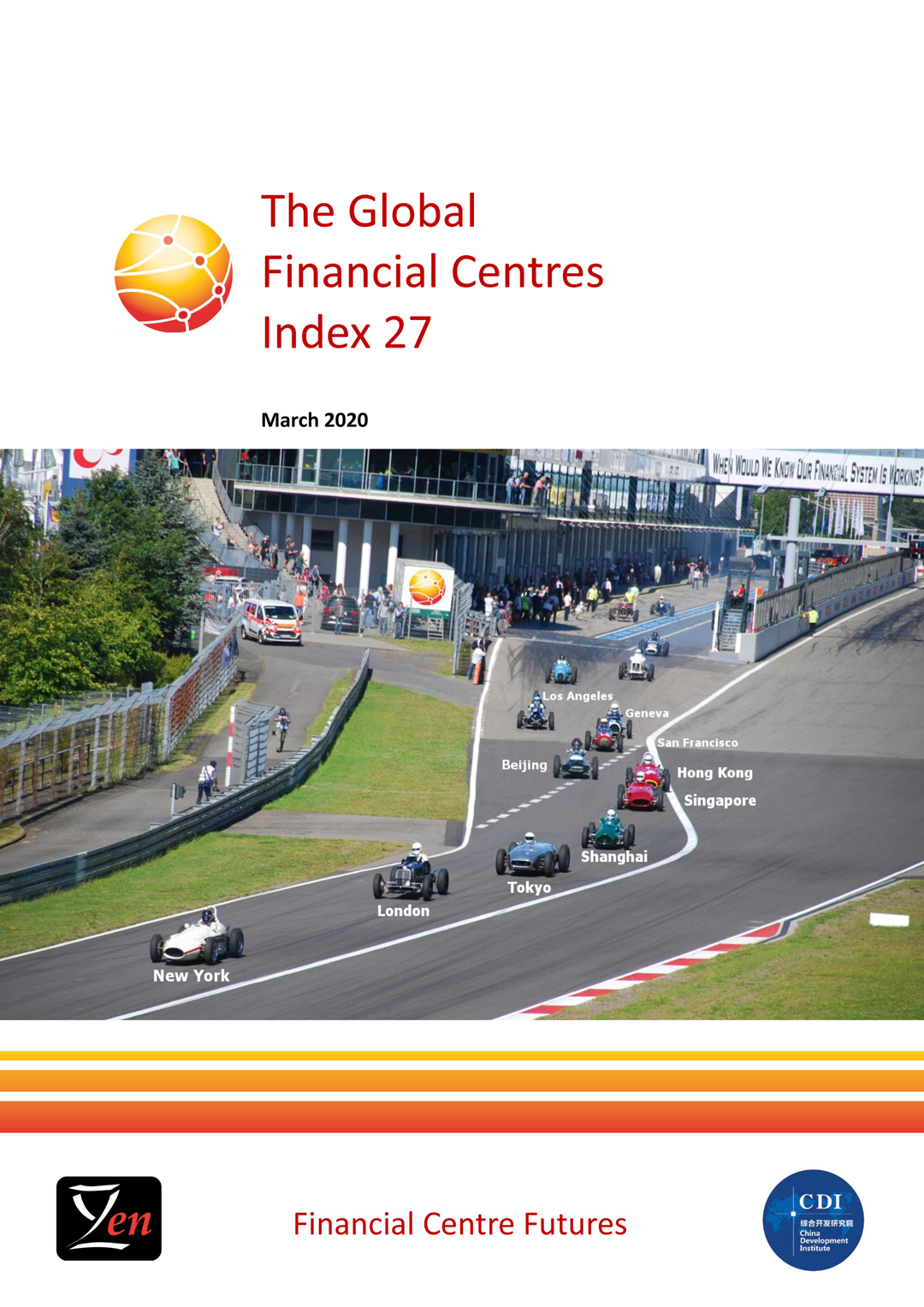 Click here to download the full report as PDF.
On March 26, Z/Yen and CDI jointly released the twenty-seventh edition of the Global Financial Centres Index (GFCI 27) in Shenzhen and Seoul.
In GFCI 27, we researched 120 centres for this edition, with 104 centres in the main index and 12 in the associate list.
GFCI 27 was compiled using 138 instrumental factors drawn from the United Nations, World Bank, etc., with the combination of 37,695 financial centre assessments provided by respondents to the GFCI online questionnaire.
GFCI 27 showed a high level of volatility, with 26 centres rising ten or more places in the rankings and 23 falling ten or more places. This may reflect the uncertainty around the international trade and the impact of geopolitical unrest.
New York remains in the first place in the index, further extending its lead over London to 27 points. Both Tokyo and Shanghai improved their ranking in the top 10, with Tokyo in third and Shanghai in fourth. Their ratings are only one point and two points behind London respectively. Hong Kong fell from third place to sixth. Singapore fell from fourth to fifth place.
10 financial centres across the Chinese mainland were included in the main index, namely Shanghai, Beijing, Shenzhen, Guangzhou, Chengdu, Hangzhou, Qingdao, Tianjin, Nanjing, and Dalian. Shanghai, Beijing, Shenzhen, Guangzhou ranked in the top 20, while others had somewhat downbeat performance probably because the financial professionals around the globe are not familiar with them.