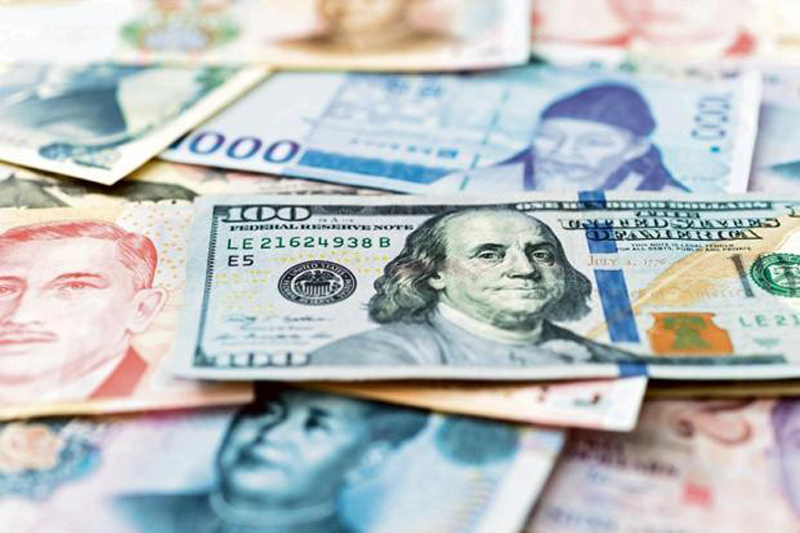 Growth slowed in July. Industrial output was up 4.8% y/y, down 0.4 pps from both April and May, falling to a record low rate. The main causes were low investment and consumption, sentiment mostly driven by "trade war." Investment was up 5.1% y/y, down 0.4 pps from Q2, and down 2.4 pps from Q4 2018, a clear declining trend. Retail sales of consumer goods were up 7.6% y/y in nominal terms, down 1 pps from Q2. Their real growth rate was 5.7% y/y, down 0.8 pps from Q2.
Though trade tensions persist, imports fell more than exports. Imports in dollar terms fell -5.9% y/y, more than in either Q1 or Q2. Exports rose 2.8% y/y, up 1.4 pps and 4.4 pps from Q1 and Q2, respectively. The direct contribution of net exports to GDP was positive, reconfirming our view that trade war "noise" affects China mainly via sentiment.
Producer prices fell. The ex-factory price index of industrial goods fell -0.3% y/y, and -0.2% m/m. This is the first negative growth since September 2016. PPI fell -0.6% y/y in July, and decreased -0.2% m/m, down 0.3 pps from June. We forecast PPI to decline further, but by a moderate magnitude. CPI rose 2.8% y/y, up 0.1 pps from June. CPI is not expected to rise higher. Main financial indicators fell. M2 rose 8.1% y/y, M1 was up 3.1% y/y, down 0.4 and 1.1 pps from June.
On August 5th, after a Tweet by U.S. President Donald Trump, the U.S. Treasury Department announced it would label China a "currency manipulator." That day the yuan dropped to below 7 to the dollar, for the first time in over a decade (although the magnitude of the drop was small, as the yuan has hovered around 6.9 for a significant amount of time). Our data shows that the yuan has experienced several similar depreciations in recent years. The "currency manipulator" label seems baseless, according to the United States' own unilateral standards. But Trump's accusation is understandable, because Trump is viewed through the prism of huge re-election pressure, and wants a deal before the election. So the Chinese government is simply waiting. Yuan depreciation should be temporary, as it's driven by the negative sentiment of trade war. In the long term, fundamentals point to a more or less stable yuan.