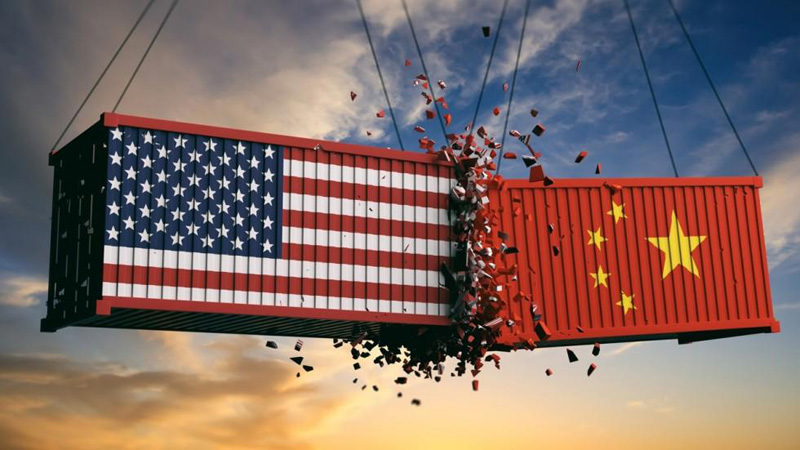 Almost all major economic indicators are falling. Industrial output was up 5.4% y/y, back to its low January-February level, after its March rise. Fixed asset investment was up 5.7% y/y in April, down 0.6 pps from Q1.
Retail sales of social consumption goods were up 7.2% y/y in nominal terms, reaching their lowest growth rates in recent years, down 1.1 pps from Q1. Real sales growth was up 5.1% y/y, down 1.8 pps from Q1.
CPI was up 2.5% y/y in April, a rise of 0.2 pps from March. Monetary loosening has seemed to stop. In April, the societal financing scale turned to negative growth, after its quick uptick in Q1; this led principal financial indicators to fall. At the end of April, the M2 money supply was up 8.5% y/y, down 0.1 pps from March.
National budget revenue was up 2.8% y/y, down 3.4 pps from Q1, with spending up 15.9% y/y, up 0.9 pps from Q1. Such a large budget deficit is historically very rare, happening only in 1990 and 1995, when it constrained future fiscal expansion.
Exports in April were up 3.1% y/y, down 3.6 pps from Q1, and down 6.4 pps from Q4 2018. Imports were up 10.3% y/y, and up 9.9 pps from Q1. In April, trade with the United States worsened further. Exports to the United States fell -7.9% y/y, down 4.2 pps from Q1, while imports fell -21.4% y/y, down 1.9 pps.
The U.S.-China trade war is escalating. On May 5th, U.S. President Donald Trump said previous U.S. tariffs of 10% levied against $200 billion worth of Chinese goods would be raised to 25% on May 10th. China announced it would raise tariffs on $60 billion worth of U.S. goods. On May 21st, following pressure from the U.S. government, Google suspended Huawei's access to Google services and apps, to reduce Huawei's competitiveness.
Trade war is hurting both China and the United States, and global trade as well. The uncertainty generated by trade war has reduced investment in China – or has at least made many investors delay their projects, since last year. Negative market sentiment can be seen from the major stock market drop. This also hurts technological advancement, although it's hard to hinder technology spillover amid today's fast and transparent information flow. On April 2nd, the WTO trimmed its 2019 global trade growth forecast to 2.6%, from 3.7%. Countries on the global supply chain are suffering. Singapore, for example, which relies heavily upon the global supply chain, saw its economic growth drop to decade low, of 1.2% GDP growth in Q1. A global slowdown would in turn hurt both China and the United States.