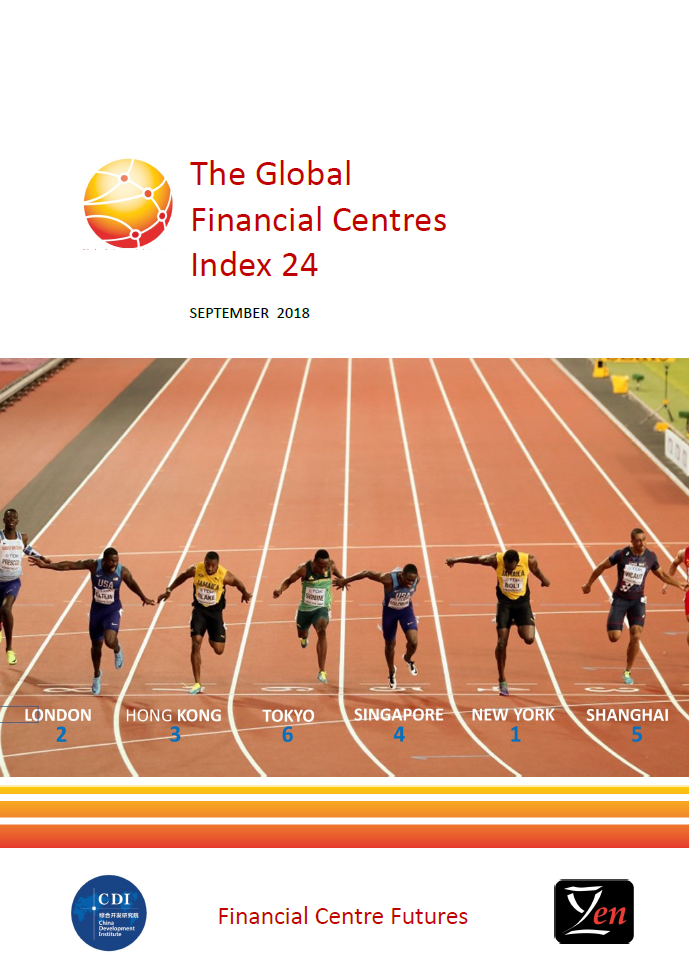 Z/Yen Partners and CDI jointly released the twenty-fourth Global Financial Centres Index (GFCI 24) in Guangzhou on September 12.
The GFCI researches 110 financial centres in this edition, with 100 in the main index and 10 in the waiting list. Performance across the index is mixed.
New York took first place in the index, just two points head of London, although both centres fell slightly in the ratings. Hong Kong is now only three points behind London. Shanghai overtook Tokyo to move into fifth place. Beijing, Zurich, and Frankfurt moved into the top ten centres, replacing Toronto, Boston, and San Francisco.
There are 9 financial centres across the Chinese mainland in the main index. Among them, Shanghai rose to the 6th place. Ranking 8th, Beijings moved into the top 10 for the first time. Shenzhen and Guangzhou rose 6 and 9 places respectively and both of them are in the top 20 list. Chengdu rose to 79th place. The newcomer Hangzhou ranks at the 89th place.
Professor Michael Mainelli, Executive Chairman of Z/Yen Group, said "financial centres can, and do, control large amounts of their destiny. GFCI 24 shows the wide range of strategy, competition, specialisation, and, may I say, style in which they do it."
Liu Guohong, Director of Finance and Modern Industry Department of CDI, said "the number and ratings of financial centres in the Greater China region increasd in the GFCI 24. The cluster of financial centres led by Hong Kong is on the rise. More systematic integration among the financial centres, which means each with a specific role, implies a strong competitive edge compared with European and North American financial centres."