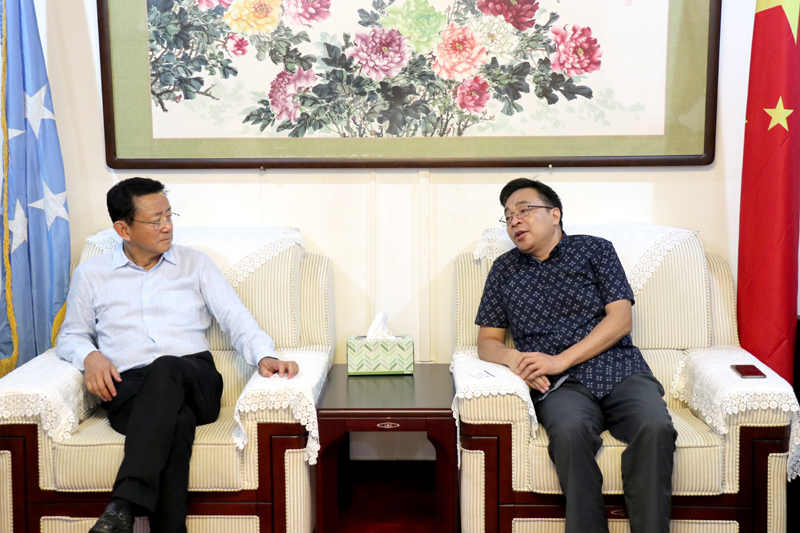 On September 26, Chinese Ambassador to the Federated States of Micronesia (FSM) met with Prof. Fan Gang, President of CDI, and they had a discussion on the China-FSM economic cooperation.
Ambassador Huang Zheng briefed on economic and social developments in the FSM and pointed out that there is a great opportunity for the China-FSM cooperation in the fields of agriculture and tourism as the two sectors have been identified as the priority areas for economic development of the FSM.
Given that the FSM government has a clear vision and favorable policies for economic development, Chinese experienced private businesses should get involved in the China-FSM economic cooperation if their business models were profitable and sustainable in the FSM," prof. Fan Gang said.