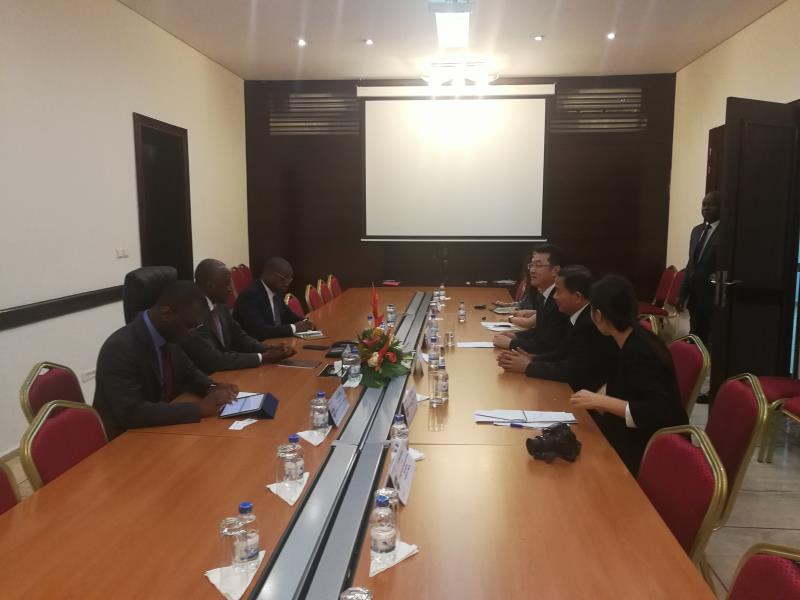 August 3, 2018, accompanied by Chinese ambassador to Cote d 'Ivoire, Tang Weibin, CDI delegation met with Prime Minister of Cote d 'Ivoire, Amadou Gon Coulibary, in Abidjan, to exchange views on the planning and construction of industrial parks in Cote d 'Ivoire.
CDI delegates introduced their feasibility research on industrial parks in Cote d 'Ivoire, and shared insights in terms of preferential policies, industry selection system, space layout, development mode and economic measurement.
Ivorian government attached great importance to the construction of industrial parks and agreed to develop agricultural processing, agricultural machinery and electronic products assembly supported by industrial parks, said PM Coulibary. Chinese enterprises and investments were extremely welcomed into the industrial parks in order to invigorate cotton-textile processing and other industries, as well as further boost local economic and social development.
Amb. Tang Weibin briefly introduced preparation progress of Beijing Summit of the Forum on China-Africa Cooperation. And he thought that PM Coulibary's visit to China would further advance bilateral relations between China and Cote d 'Ivoire.