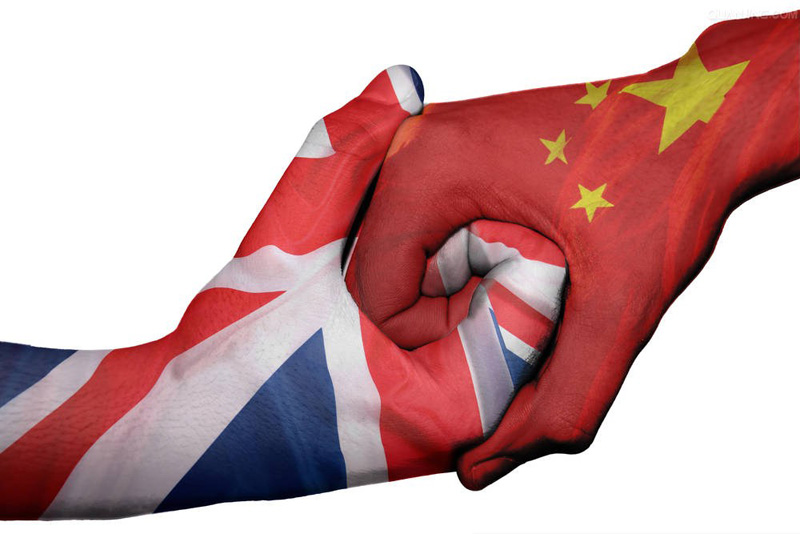 Author: Zhang Guoping, Postdoctoral Researcher, CDI
Editor's Note: Britain's participation in the "Belt and Road" Initiative is an important opportunity to open the Chinese domestic market and third country markets. China and Britain are highly complementary in trade structure. By strengthening the docking of development strategies, and promoting mutually beneficial cooperation in trade, investment, finance and energy, they may lay a solid foundation for the "Belt and Road" cooperation.
The "Belt and Road" initiative will create massive RMB denominated assets in overseas areas, and promote the internationalization of RMB. The huge financing requirements for projects along the lines will prompt the issuance of offshore market dim-sum bonds and other types of bonds. London can provide diversified international investors for Chinese enterprises and customers, actively involve global capital markets in the process, and connect capital pools of different currencies, so as to establish a sustainable financing mechanism for the offshore market. For instance, China's policy banks and international multilateral development agencies may take advantage of offshore markets such as London, and increase issuance of long-term bonds related to the "Belt and Road", to improve the yield curve, expand the development of the secondary offshore bond market, and improve the "Belt and Road's" long-term financing mechanism.
In terms of Britain, the Northern Economic Growth Area strategy can completely dock the "Belt and Road" initiative, to share China's capital, infrastructure construction technology and experience, and realize in-depth complementation between the two countries with regards to cooperation and investment. Northern England has become increasingly important to the economy of the entire UK. Many large multinational groups are investing for development there. It will quickly become a global innovation enterprise investment center. China's development path and infrastructure experience may provide high-speed rail technology and finance, and stimulate Northern England's economic vitality.
In the field of cooperation with a third country, British companies may complement their Chinese counterparts with technological advantages on international infrastructure projects. They may also carry out international cooperation in project management, financing, design, planning and environmental protection. Britain could serve as a support point at the western end of the "Belt and Road" with its expertise in professional services. The advantages of engineering design and consulting, financial services, and legal services will provide significant opportunities for the United Kingdom's professional services to participate in the infrastructure projects.
Following Brexit, Britain's export situation has worsened. Accelerating the development and operation of China-Europe freight trains, and strengthening Britain's engagement with other global trading partners, will help British products to go global.