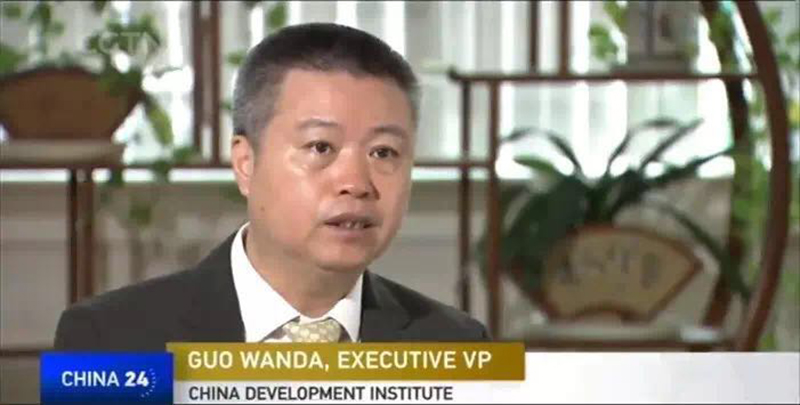 In the interview with CGTN on June 27th, Dr. Guo Wanda, the Executive Vice President talked about advantages of Hong Kong business environment and the important role of Shenzhen manufacturing system in terms of the development of the Guangdong-Hong Kong-Macao Greater Bay Area. The future cooperation between Hong Kong's knowledge industry and Shenzhen's manufacturing sector can be expected.
The following article drawn from a CGTN news entitled "Innovative and advanced manufacturing in Shenzhen".
Guo Wanda, an expert in Hong Kong studies explained how the twin can cities collaborate to build the new Bay Area.
"Hong Kong's low taxes, highly efficient legal system, as well as its business environment have made it impossible for other cities, including Shenzhen, to replace it. One way for the cities to cooperate, I always say, is to establish links between the top universities in Hong Kong and the manufacturing sector in Shenzhen. A soup with these two elements mixed together would taste great! " said Wanda.
"With its high-end manufacturing and high-tech, high added-value production, Shenzhen could be an engine that powers the development of the Guangdong-Hong Kong-Macao Greater Bay Area, and integrates resources in the region."
Today, Shenzhen's entrepreneurs no longer think about making cheap items. Instead, they focus on bringing new and unique products to the global market, which is helping China's manufacturing sector transform into a global leader in innovation.
View the full video version: https://news.cgtn.com/news/3d51544e7955444e/share_p.html?from=singlemessage&isappinstalled=1