Information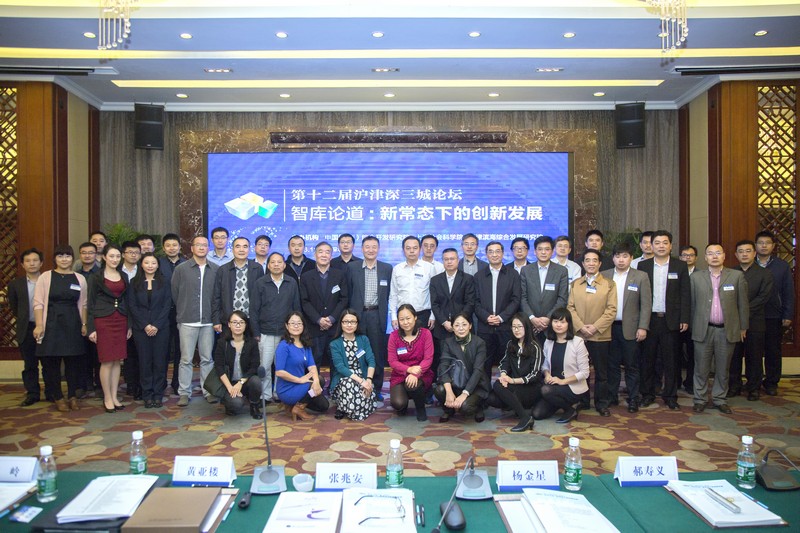 The forum, themed on innovation and "new normal", convened 70-plus experts from Shanghai, Tianjin, Chongqing and Shenzhen to discuss on innovation resources, mechanism and ecology under the "new normal".
Date: November 24 to 25, 2016
Venue: Garden Hall, 4th Floor, Grand Skylight Garden Hotel, Shenzhen
Host: CDI, Shanghai Academy of Social Sciences, Binhai Research Institute in Tianjin
Theme: Innovation Resources, Mechanism, and Ecology under the "New Normal"
Under the economic new normal, China's economic development is in urgent need of vitality and dynamic driven by innovation and reform. Shanghai, Tianjin and Shenzhen have been actively adjusting to and navigating the new normal through innovation. Shanghai is comprehensively advancing the building of a scientific and technological innovation center with worldwide influence; Tianjin, as a national pilot site for innovation-driven development, continues to explore new paths; Shenzhen's economic development model featuring quality and innovation has played a pioneering role in China. However, compared with major international innovation centers, the three cities are still faced with various problems: deficient and scattered innovation resources, lagging innovation mechanism, and lack of prospective innovation policies, just to name a few. In light of that, this Forum focuses on innovation-driven development, seeks to understand the opportunities and challenges arising from innovation and strives to promote innovation in the view of think tanks.