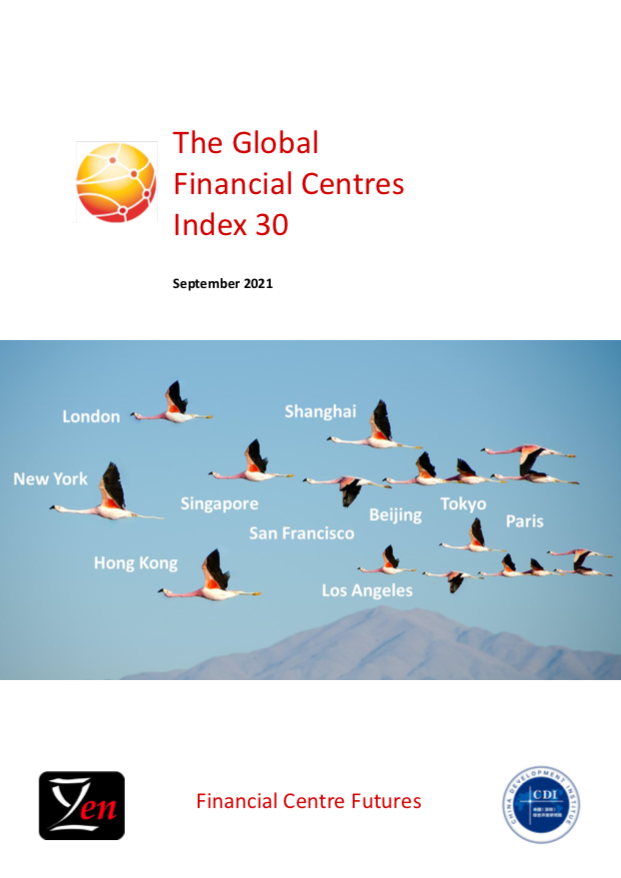 Click here to download the full report as PDF.
On September 24, Z/Yen and CDI jointly released the thirtieth edition of the Global Financial Centres Index (GFCI 30) in Busan.
We researched 126 centres for this edition of the Global Financial Centres Index (GFCI 30). The number of financial centres in the main index has increased from 114 to 116 with the addition of Kigali and Lagos. There are 10 associate centres awaiting potential inclusion in the main index.
GFCI 30 was compiled using 146 instrumental factors. These quantitative measures are provided by third parties including the World Bank, The Economist Intelligence Unit, the OECD, and the UN.
New York leads the ranking, with London second. Both centres fell only slightly in the ratings. Hong Kong and Singapore in third and fourth positions fell 25 points in the ratings. San Francisco, Los Angeles, and Paris entered the top 10 in GFCI 30, with falls in the ratings and
rankings for other leading Asian centres. Nine of the top 10 centres in the index fell in the ratings.
Overall the average rating fell 12.9 points (2.05%). While a small change, this is the third
consecutive fall in the average rating.