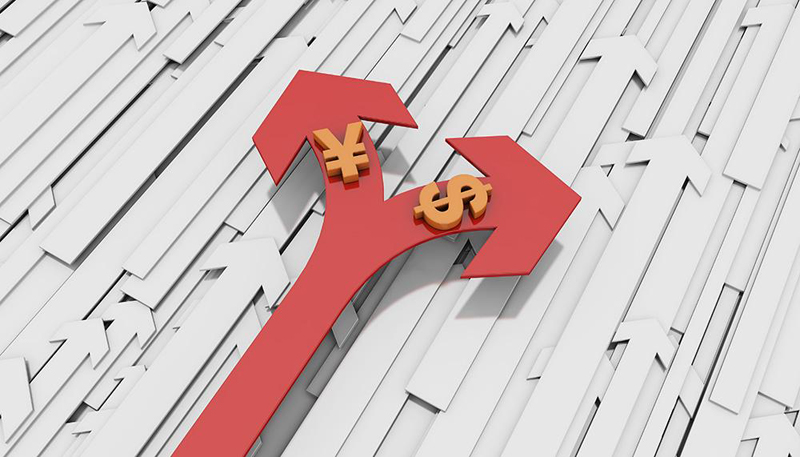 Prime Minister Keqiang Li announced during a March 5th address to the People's Congress of Beijing that China's growth target for 2018 would be about 6.5%, the same as in 2017, when growth reached 6.9%. The yuan will be "basically stable" at a reasonable level, Li also predicted. More local government debt will be cut, but not at the cost of infrastructure. Moreover, reducing financial risk will be key for the regulatory agency, an emphasis further confirmed by new Central Bank governor Gang Yi, who took office after Xiaochuan Zhou's 13 years of service.
Only three days after the People's Congress ended, U.S. President Donald Trump announced the plan to impose tariffs on $60 billion China's exports to the United States. Such unilateral protectionist measures really pushed the Chinese economy, China-U.S. economic relations and the whole global trade system into great uncertainty, at least for the near future! Exports in January-February were up 24.4% y/y, a significant 15.2 pps rise from Q4 2017. Though export growth is generally rising, the current surge is still exceptional, and likely to be a short-term phenomenon. Imports were up 21.7% y/y, and the adjusted growth rate a still-flat rise of about 14.7% y/y.
Industrial output was up 7.2% y/y in January-February, up 1.1 pps from Q4, to a new post-2015 high. Fixed asset investment was up 7.9% y/y, up 1.5 pps from Q4, and up 2.1 pps from its nadir in Q3. Retail sales of consumer goods were up 9.7% y/y in nominal terms, down 0.2 pps from Q4, and up 7.9% y/y after considering the price factor, and down 0.5 pps from Q4. In February, the ex-factory price index of industrial products was up 3.7% y/y, a constantly falling growth rate, down 2.2 pps from Q4. PPI has demonstrated a similar trend. We expect producer price growth to fall further, given tightening monetary policy. CPI continued its slower rise, up 2.2% y/y in January-February, and up 0.4 pps from Q4. We expect CPI to rise by around 2.5% this year. M1 was up 11.7% y/y, and the adjusted rate is around 10% y/y, still falling from August 2016. M2 was up 8.7% y/y, less than almost every month in 2017.
Chinese politics has received much media attention this month. The first issue was the constitutional change of presidential term limits, with the elimination the two-term limit making it possible for President Jinping Xi to remain in his post after his second term. The second issue was the creation of new top positions and agencies, such as the National Supervision Commission, at the same political rank as the Justice Department, to battle corruption. We see policy continuity from this change of political arrangement, with deepening reform. We view centralization as favorable for breaking regional and uncoordinated barriers, such as pollution. And the continuing anti-corruption campaign will benefit the economy. At least for the short and medium term, we view China's political arrangement as favorable to its growth.