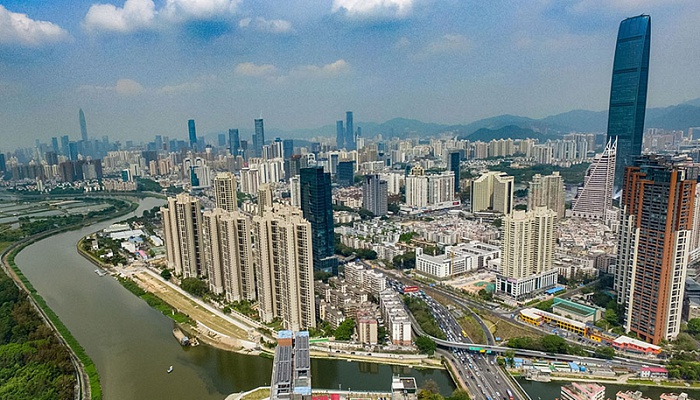 The decision by China's central leadership to lift the status of Shenzhen from a special economic zone to a pilot demonstration area has underscored the country's intention to undertake bolder economic, administrative and legal reforms and to explore a new and unique development path to foster high-quality growth, experts said.
The southern Chinese city has developed from a small fishing village into a modern metropolis, serving as a trailblazer and test bed of China's market reform and opening-up policy introduced by the late leader Deng Xiaoping four decades ago. Now the city is tasked with a new mission - to build itself into a pilot demonstration zone of socialism with Chinese characteristics guided by President Xi Jinping's thoughts.
The elevated status of Shenzhen is not only a recognition of the city's success but also a recognition of the country's development model featuring a distinctly Chinese approach that is different from the Western model, experts said.
"Socialism with Chinese characteristics is not a hollow political slogan or a vague ideological concept. Shenzhen's development and success is a concrete example and best illustration of the idea," said Guo Wanda, executive vice-president of the China Development Institute, a think tank in Shenzhen.
"People could raise questions such as whether capitalism is the only way to achieve high-quality development, or are there other models? The central leadership's decision about Shenzhen highlighted China's confidence in its own political and economic system to build a better society," Guo said.
Shenzhen is now expected to take a leading role in pushing for more reforms and to develop itself into a national model of high-quality development and a world-class city with global influence, the ambitious goals set in the guideline issued by the central government on Aug 18.
"The city's new mission is not just about exploring and experimenting. It is also about coming up with a development formula that can be…
Read more...