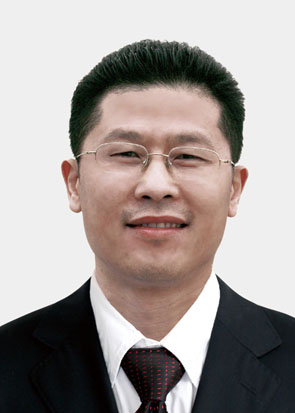 Director, Department of Logistics and SCM

Research Focus
Enterprise supply chain management processes optimization, performance benchmarking
Biography
Dr. Wang has more than 20 years experience in logistics management and research. He has been working on introducing leading logistics and supply chain management technology and resource into China and contributed to the development of logistics theory and practices in China, which results in numerous research and consultant projects in logistics industry policy advisory, regional logistics planning, third-party logistics strategy, warehousing planning and operation, logistics strategy and implementation of manufactures, supply chain processes optimization and performance benchmarking.
Dr. Wang initiated China Round-table of Council of Supply Chain Management Professionals, CSCMP in 2002, being appointed as China Chief Representative since 2003. He served on CSCMP Doctorate Dissertation Award Board in 2005. In 2008, he joined CSCMP roundtable Advisory Committee and is regional advisor to China Roundtables.
Education
Post-doctor in supply chain management, Peking University
Doctor in world economics, Nankai University
Selected Projects
Minimum Wage System and China's Labor Market
Policy Assessment of Children's Health Insurance in Shenzhen
Shenzhen District Government Performance Assessment 2008
Shenzhen Finance Development Report 2007
Study on Shenzhen-Hong Kong Logistics Cooperation
Study on Operational Process and Institution of Social Organization, Shenzhen
Planning for Emergency Management System during 11th Five Year Plan Period
Study on Development of Social Welfare and Charities
Study on Housing for Migrant Workers
Contact
Email: cwang@cdi.com.cn