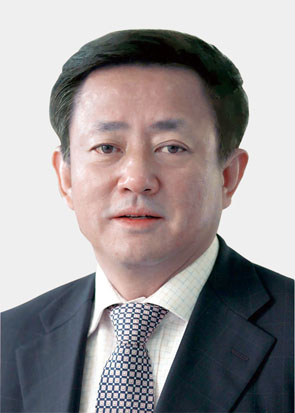 President
Research Focus
Macroeconomics, Institutional Economics, Economics of Transition
Biography
President of China Development Institute; Professor at the Graduate School of Chinese Academy of Social Sciences; Director of China's National Economic Research Institute (NERI).
Prof. Fan is a well-respected expert in the macroeconomics of long-term development, international trade and currency, foreign relations and China's regional integration within Asia. He is most renowned for addressing such topics as China's financial risk and financial systems reform, foreign exchange regimes and revaluation, China's economic reform, and globalization.
Prof. Fan has written over 100 academic papers, over 200 articles for magazines and newspapers worldwide along with eight books on macroeconomics and the economics of transition. He now regularly writes a monthly series called "Enter the Dragon" exclusively for the public benefit corporation Project Syndicate.
Education
Ph.D. in economics, Chinese Academy of Social Sciences (CASS); Visiting Fellow, National Bureau of Economic Research (NBER) and Harvard University, USA
Selected Publications
Urbanization: Congregation of a Series of Public Policies, China Economy Press, 2010;
Toward a Low Carbon Development: China and the World, China Economy Press, 2010;
Study on Special Economic Zones in China, China Economy Press, 2009;
Reining Brittle World, Zhengzhou University Press, 2004;
The Principle of Development, SDX Joint Publishing Company, 2002;
Political Economy of China's Reform, Far East Press, 1996;
Market Mechanism and Economic Efficiency, Shanghai United Press, 1993;
Incremental Approach to Reform: An Economic Analysis of Economic Reform, China Social Sciences Press, 1992;
Macroeconomic Analysis of Public Ownership, Shanghai United Press, 1990;
Comparison and Synthesis of the Three Approaches in Contemporary Economics, Shanghai United Press, 1990.
Contact
Email: fangang@cdi.com.cn