China-ASEAN Think Tanks Seminar
Event Basics
Organizers
China Development Institute (CDI)
Asian Strategy & Leadership Institute (ASLI)
Time
June 22, 2018 (09:00-17:00)
Venue
InterContinental Hotel
165, Jalan Ampang
Kuala Lumpur, 50450
Malaysia
Phone: +60 3-2782 6000
Tentative Agenda
Agenda
09:00-09:30

Registration

09:30-09:50

Opening Remarks

Tan Sri Michael O.K.YEOH, CEO & Director, Asian Strategy & Leadership Institute (ASLI)

FAN Gang, President, China Development Institute (CDI)

09:50-10:40

Keynote Speech

Moderator

FAN Gang, President, China Development Institute (CDI)

Keynote Speakers

Tan Sri Datuk Dr. Rebecca Fatima STA MARIA, former Secretary-General of Ministry of International Trade and Industry (MITI) and Senior Policy Fellow, Economic Research Institute for ASEAN and East Asia (ERIA)

LI Xiangyang, Director-General, National Institute of International Strategy, Chinese Academy of Social Sciences (NIIS, CASS)

(20min/speaker)

10:40-11:00

Coffee Break

11:00-12:30

Session One: Building on the Experience of the TPP

The TPP and RCEP have overlapping members and are complementary to each other. The RCEP can build on the experience of TPP in terms of development course, rules arrangement, interest orientation and operation mechanism. How can the RCEP translate the success and failure of TPP into lessons for its development?

Moderator

YOSE Rizal Damuri, Head of Department of Economics, Center for Strategic and International Studies (CSIS), Indonesia

Panelists

VO Tri Thanh, Senior Expert, Central Institute for Economic Management (CIEM), Vietnam

Deborah ELMS, Founder and Executive Director, Asian Trade Centre (ATC), Singapore

FIRDAOS Rosli, Director of Economics, Trade and Regional Integration, Institute of Strategic and International Studies (ISIS), Malaysia

TU Xinquan, Dean, China Institute for WTO Studies, University of International Business and Economics (UIBE), China

Q&A

(15min/speaker and 30min for Q&A)

12:30-13:30

Lunch

13:30-15:00

Session Two: Pushing forward the RCEP Negotiation

The differences among RCEP members in economic scales, social development and cultural traditions require more flexible and pragmatic approach. How can the RCEP members resolve the disputes in goods, services, investment, intellectual property rights, and tariff rates to improve the trade arrangement of the region?

Moderator

Nicholas KWAN, Director of Research, Hong Kong Trade Development Council (HKTDC)

Panelists

Josef T. YAP, Professorial Lecturer, School of Economics, University of the Philippines

Laohoua CHEUCHING, Director General, Economic Research Institute for Industry and Trade (ERIIT), Ministry of Industry and Commerce of Lao PDR

YOSE Rizal Damuri, Head of Department of Economics, Center for Strategic and International Studies (CSIS), Indonesia

YUAN Bo, Deputy Director, Institute of Asian Studies, Chinese Academy of International Trade and Economic Cooperation, Ministry of Commerce of the People's Republic of China (CAITEC)

Q&A

(15min/speaker and 30min for Q&A)

15:00-15:20

Coffee Break

15:20-16:50

Session Three: Tapping into the Potential of the RCEP

The Belt and Road Initiative and the RCEP are quite complementary to each other, as the Initiative stresses infrastructure construction and the agreement is about trade, tax and labor flow. How can the RCEP and the Belt and Road Initiative be a good complement to each other and realize the full potential of their cooperation?

Moderator

TU Xinquan, Dean, China Institute for WTO Studies, University of International Business and Economics (UIBE), China

Panelists

KO Ko Hlaing, Chairman, Center for Strategic and International Studies, Myanmar

Suthiphand CHIRATHIVAT, Executive Director, ASEAN Studies Center, Chulalongkorn University, Thailand

CHAP Sotharith, Senior Research Fellow and Board Member, Cambodian Institute for Cooperation and Peace (CICP)

Nicholas KWAN, Director of Research, Hong Kong Trade Development Council (HKTDC)

Q&A

(15min/speaker and 30min for Q&A)

16:50-17:00

Closing Remarks

Tan Sri Michael O.K.YEOH, CEO & Director, Asian Strategy & Leadership Institute (ASLI)

FAN Gang, President, China Development Institute (CDI)
Speakers
Speakers
*In Order of Appearance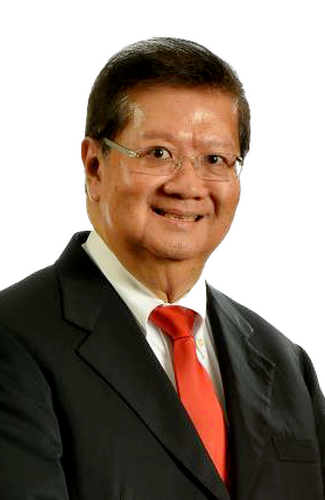 Tan Sri Michael O.K. YEOH
Co-Founder, Director and Chief Executive Officer, Asian Strategy and Leadership Institute (ASLI)
He has served as Malaysia's representative with Ambassadorial status to the ASEAN High Level Task Force on ASEAN Connectivity. He has also served as a Commissioner in the Malaysia Competition Commission, the Human Rights Commission and was appointed as an Advisory Board of the Malaysian Anti- Corruption Commission. He is also the founding Chairman of the World Chinese Economic Summit and the ASEAN Leadership Forum. Dr. Yeoh was recently appointed to the United Nations ESCAP Business Advisory Council. He has authored 4 books and is a frequent speaker at many international conferences. Dr. Yeoh graduated in Economics from Monash University and attended the Aresty Institute of the Wharton School, University of Pennsylvania and was conferred Doctorate in Law (honoris causa) from the University of Nottingham.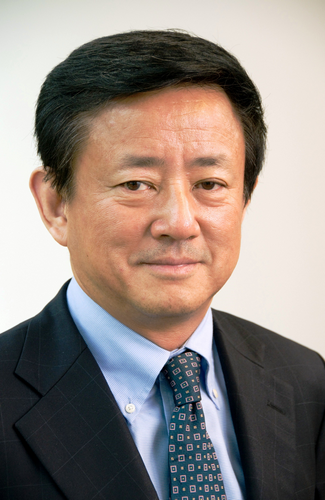 FAN Gang
President, China Development Institute (CDI)
He is Director of National Economic Research Institute (NERI), Chairman of China Reform Foundation, and Professor of Economics at Peking University (PHBS) and at the Graduate School of the Chinese Academy of Social Sciences (CASS). Prof. Fan served as an independent member of the Monetary Policy Committee of China's Central Bank from 2006 to 2010, and again since 2015. He served as an economic consultant to various international organizations and played leading roles in research projects commissioned by the World Bank, ADB, UNDP, OECD, etc. His publications include over 100 academic papers published in Chinese and English academic journals and 12 books on macroeconomics and economics of transition. Prof. Fan was listed as one of the "World's Top 100 Public Intellectuals" jointly by Foreign Policy and Prospect in 2005 and 2008 consecutively, and one of "100 Global Thinkers" by Foreign Policy in 2010.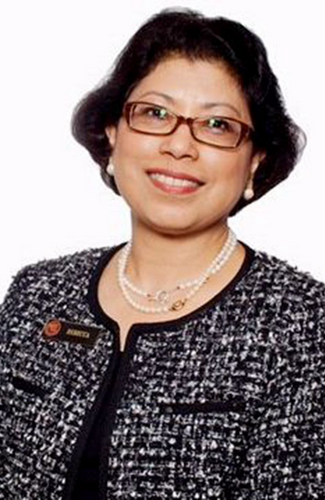 Tan Sri Datuk Dr. Rebecca Fatima STA MARIA
Former Secretary-General of the Ministry of International Trade and Industry (MITI) and Senior Policy Fellow, Economic Research Institute for ASEAN and East Asia (ERIA)
She served in various capacities in the Ministry of Trade and Industry. She retired as the Secretary-General of the Ministry of International Trade and Industry (MITI) on 2 July 2016. As MITI Sec-Gen, a post she held since December 2010, she provided oversight for the formulation and implementation of Malaysia's international trade policies and positions. This involved Malaysia's participation in bilateral, regional (ASEAN, APEC, OIC) and multilateral (World Trade Organisation) fora. On the regional front, she had a key role in ASEAN economic integration and chaired the ASEAN Senior Economic Officials Meeting as well as the ASEAN High Level Task Force for Economic Integration. She serves on the Board of Trustees of MyKasih, an NGO that focuses on alleviating urban poverty; chairs the think-tank, Institute for Democracy and Economic Affairs (IDEAS); and is the Chair of the EU-Malaysia Chamber of Commerce and Industry (EUMCCI).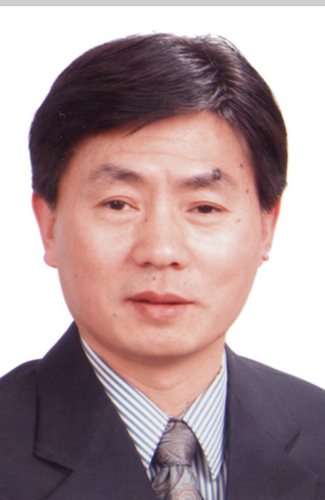 LI Xiangyang
Director-General, National Institute of International Strategy, Chinese Academy of Social Sciences (NIIS, CASS)
Dr. Li is also a Senior Research Fellow at the institute. His research is focused on international economics. His representative publications include Annual Report on Development of Asia-Pacific from 2010 to 2017, Frontier Issues in World Economics, Yellow Book of World Economics, One Belt One Road: Orientations, Contents and Challenges, and Economic Globalization and Trends of World Economics. He received his Ph.D. in economics from the Graduate School of the Chinese Academy of Social Sciences in 1998.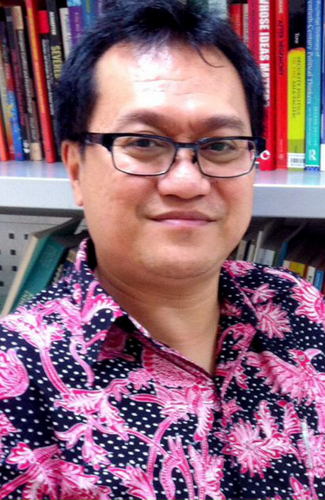 YOSE Rizal Damuri
Head of Department of Economics, Centre for Strategic and International Studies, Indonesia
His research activities focus on international trade, regional integration and globalization of value chain. He is also active in many networks of research institutes in East Asia region, such as in Asia Pacific Research Network on Trade (ARTNet) and ERIA Research Institute Network (ERIA-RIN). Currently he serves as the Co-Chair of Indonesia National Committee of Pacific Economic Cooperation (INCPEC). Yose is active in many policy forum including as the Research Coordinator of Indonesia Service Dialogue, a forum dedicated for the development of services sector in Indonesia. He also helps the Indonesian government as an Advisor to Indonesian Trade Negotiating Team. He received his PhD in International Economics from the Graduate Institute of International Studies, Geneva, Switzerland.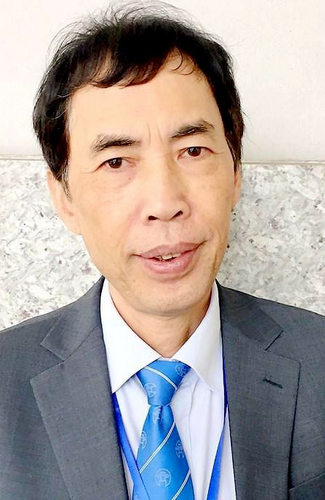 VO Tri Thanh
Senior Expert (former VicePresident), Central Institute for Economic Management (CIEM)
He is also Chairman of Vietnam National Committee for Pacific Economic Cooperation (VNCPEC) and a member of the National Financial and Monetary Policy Advisory Council. Dr. Vo Tri Thanh mainly undertakes research and provides consultation on issues related to trade liberalization and international economic integration and macroeconomic policies. His other areas of interests include institutional reforms, financial system and economic development. He holds a PhD degree in Economics from the Australian National University.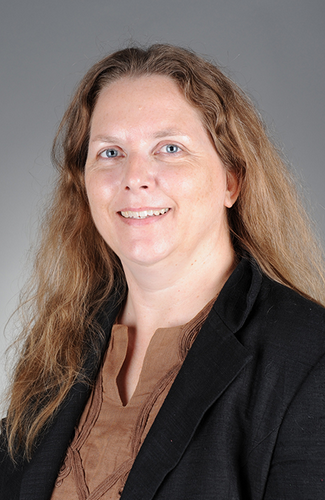 Deborah ELMS
Founder and Executive Director, Asian Trade Centre (ATC), Singapore
Dr. Elms sits on the International Technical Advisory Committee of the Global Trade Professionals Alliance and is Chair of the Working Group on Trade Policy and Law. She is also a senior fellow in the Singapore Ministry of Trade and Industry's Trade Academy. Previously, Dr Elms was head of the Temasek Foundation Centre for Trade & Negotiations (TFCTN) and Senior Fellow of International Political Economy at the S. Rajaratnam School of International Studies at Nanyang Technological University, Singapore. Her research is focused on the Trans-Pacific Partnership (TPP), the Regional Comprehensive Economic Partnership (RCEP), the ASEAN Economic Community (AEC) and global value chains. Dr. Elms received a PhD in political science from the University of Washington.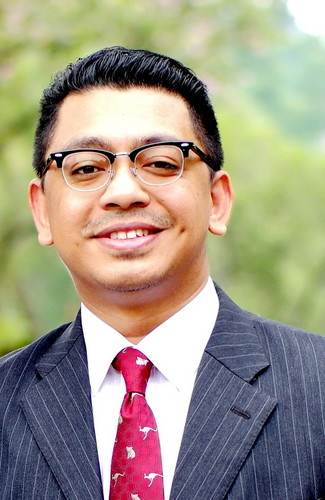 FIRDAOS Rosli
Director of Economics, Trade and Regional Integration (ETRI), Institute of Strategic and International Studies (ISIS), Malaysia
Mr. Firdaos started his career in the accounting and banking sector before moving to the public sector as an Assistant Director in the Ministry of International Trade and Industry (MITI) Malaysia in 2004. He held various responsibilities in bilateral and regional relations, Asia Pacific Economic Cooperation (APEC), as well as the main secretariat to the Malaysia-US Free Trade Agreement negotiation team. Mr. Firdaos led a group of researchers to publish a Cabinet-mandated report entitled "The National Interest Analysis of Malaysia's Participation in the Trans-Pacific Partnership" which was tabled in the Parliament in November 2015. He was also a short-term external consultant to the World Bank on Malaysia's trade and regional economic integration issues. Mr. Firdaos studied Business Foundation Programme from St. Andrew's College, Cambridge before pursuing his degree in Accounting and Finance from Lancaster University, United Kingdom.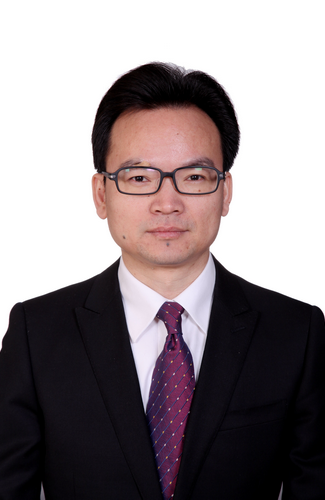 TU Xinquan
Dean, China Institute for WTO Studies, University of International Business and Economics (UIBE), China
His research is focused on Chinese trade policy, WTO, government procurement, US trade policy, and China-US trade relations. Prof. Tu conducted research on the WTO agreement on government procurement under the WTO Secretariat for three months in 2011. Prof. Tu was invited as a visiting fellow by the Korea Institute for International Economic Policy (KIEP) in 2009. Prof. Tu was a visiting scholar at the School of Advanced International Studies of Johns Hopkins University during 2006 to 2007. He was also a visiting scholar at German Institute of International and Security Affairs (SWP), Middlebury Institute of International Studies at Monterrey, and Indiana University on a variety of trade topics. He got his Ph.D. in international trade from UIBE in 2004.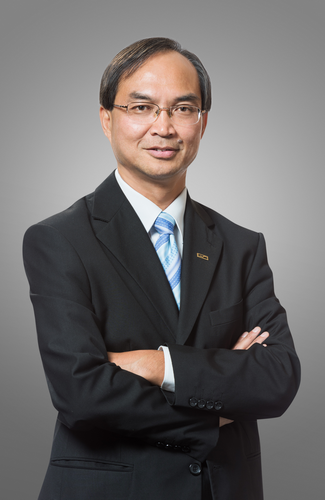 Nicholas KWAN
Director of Research, Hong Kong Trade Development Council (HKTDC)
Nick manages a team of about 30 economists and research professionals, providing macro-economic and business research support to the HKTDC and its various stakeholders. Nick also serves as a member of the Hong Kong Committee for Pacific Economic Cooperation and was an Associate Member of the Central Policy Unit of the Hong Kong Government. Nick was formerly the Asia Chief Economist and Head of Research of Standard Chartered Bank. Earlier, Nick worked at the Hong Kong Monetary Authority (HKMA), specializing in macro-economic and policy research, and was the Asia Pacific Regional Chief Economist of Merrill Lynch. Nick is an economics graduate of the Chinese University of Hong Kong.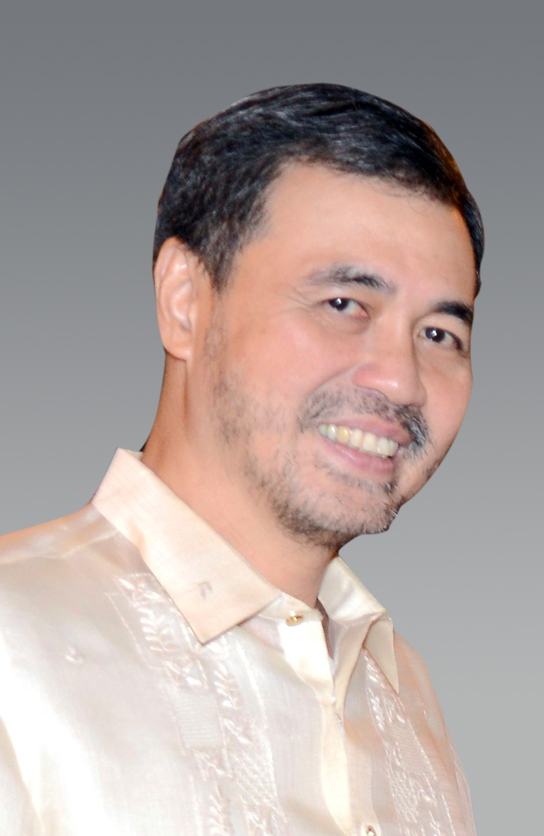 Josef T. YAP
Professorial Lecturer, School of Economics, University of the Philippines
Josef T. Yap was President of the Philippine Institute for Development Studies, where he worked for 26 years until his retirement in June 2013. Dr. Yap was the regional coordinator of the East Asian Development Network and was actively involved in the establishment of the Economic Research Institute for ASEAN and East Asia (ERIA). His current research interest centers on regional economic integration in East Asia. He is co-author of the book The Philippine Economy: East Asia's Stray Cat? Structure, Finance and Adjustment and is an Editorial Adviser of the Asian Economic Journal. Dr. Yap finished his doctoral studies at the University of the Philippines Diliman and went to the University of Pennsylvania on a post-graduate program.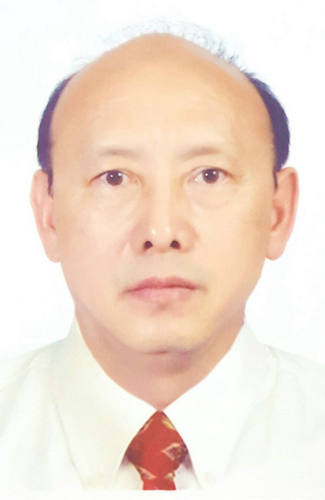 Laohoua CHEUCHING
Director General, Economic Research Institute for Industry and Trade (ERIIT), Ministry of Industry and Commerce of Lao PDR
Dr. Laohoua also served as SEOM Leader and RCEP TNC Leader of Lao PDR. In those roles, he has led Lao PDR's participation in the ASEAN Senior Economic Officials' Meeting (ASEAN SEOM) and the ASEAN-centered Regional Comprehensive Economic Partnership (RCEP) negotiations. He was also the lead negotiator for the Laos-Vietnam Border Trade Agreement which entered into force in June 2015. Dr. Laohoua has extensive experience in the fields of international trade, multilateral, regional and bilateral trade negotiations, local and regional economies. He held a number of leadership positions in the Ministry of Industry and Commerce, including Director General from 2015 to 2018 and Deputy Director General of the Foreign Trade Policy Department from 2011 to 2015, and Deputy Director General of the Import and Export Department from 2006 to 2011. Dr. Laohoua received a PhD in Development Economics from the Humboldt University of Berlin, Germany in 1999.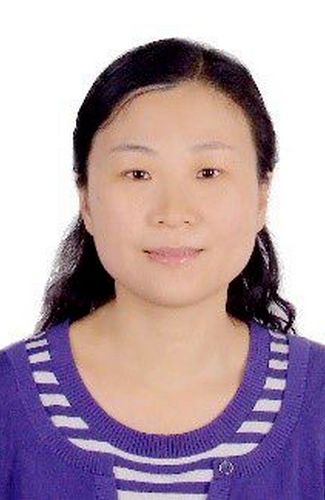 YUAN Bo
Deputy Director, Institute of Asian Studies, Chinese Academy of International Trade and Economic Cooperation (CAITEC), Ministry of Commerce of the People's Republic of China
She is also a Senior Research Fellow Research at the institute. Her research areas include regional economic integration, free trade agreements (FTAs), and China's economic cooperation with ASEAN countries. She has conducted studies on promoting RCEP negotiation, deepening economic cooperation between China and the ASEAN, upgrading China-ASEAN FTA and expanding china's investment to the ASEAN, the accelerated implementation of China's FTA strategy, and international trade rules and China's FTA policy, etc. Her main publications include China's Free Trade Agreement Development Report 2016, Study on China's Free Trade Agreement Strategy, China's Free Trade Agreement Development Report 2012 and Comparative Study on ASEAN's External Free Trade Agreements.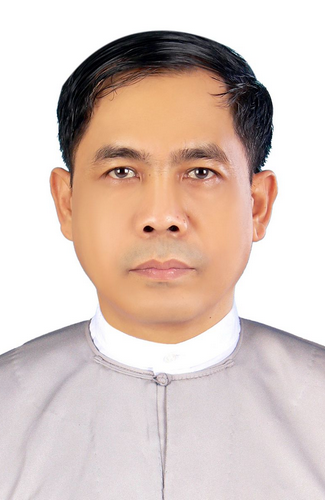 KO Ko Hlaing
Chairman, Center for Strategic and International Studies, Myanmar
He was a senior staff officer in charge of the Research Branch (External Affairs) at the Office of the Commander-in-Chief (Army) with the rank of Lieutenant Colonel when he left the military service in 2004. After military service, he entered into media field and became a freelance writer and a TV anchor focusing on international affairs and served as an advisor to the Ministry of Information. He was appointed as the Chief Political Advisor to the President in President U Thein Sein's government from 2011 to 2016. In media field, he has been writing many articles and books on International affairs and domestic politics. He has been participating in international seminars and forums focusing on regional issues. He is honoured as the guest professor by Central University of Finance and Economics in Beijing. He is also serving as a consultant of the Institute of Myanmar Studies in Yunnan University.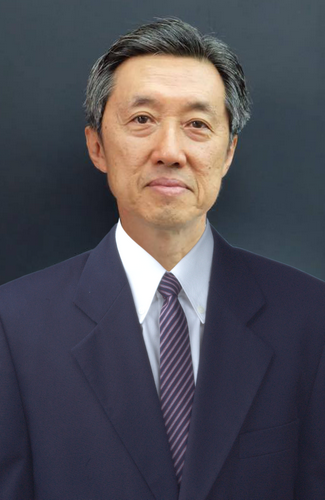 Suthiphand CHIRATHIVAT
Executive Director, ASEAN Studies Center, Chulalongkorn University, Thailand
He is also Chairman of Chula Global Network, and emeritus professor of economics at Chulalongkorn University. Professor Suthiphand previously held a position as Advisor to the Ministry of Foreign Affairs, Ministry of Finance, Ministry of Commerce, Ministry of Transport and Communications, thus including Economic Affairs Committee and Foreign Affairs Committee of the Thai Parliament. He represented Thailand for the East Asia Expert Study Group and the Comprehensive Economic Partnership in East Asia. He was recently in the Advisory Committee for the ASEAN 2030 project, run by the Asian Development Bank Institute and other research projects supported by the ASEAN Secretariat. His academic interests involve the issues related to international trade, investment, finance, and regional integration and development. Recent publication includes Celebrating the Third Decade and Beyond: New Challenges to ASEAN-India Economic Partnership, Global Economic Uncertainties and Southeast Asian Economies. Professor Suthiphand holds a Doctorat en Economie from the University of Panthéon-Sorbonne, Paris I.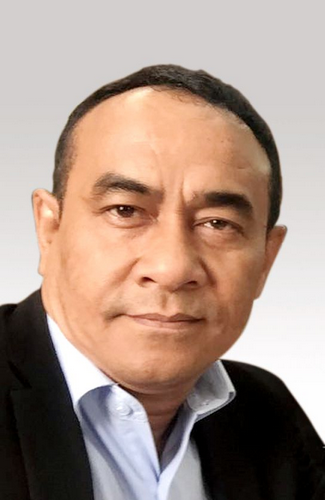 CHAP Sotharith
Senior Research Fellow and Board Member, Cambodian Institute for Cooperation and Peace (CICP)
During the past 15 years, Dr. Chap Sotharith has been involved in various policy research networks including Economic Research Institute for ASEAN and East Asia (ERIA), East Asian Development Network (EADN), and the ASEAN Institutes of Strategic and International Studies (ASEAN ISIS) that provides policy inputs to the ASEAN policy making processes. Within these networks, he is very active in writing papers, conducting researches and presenting papers and ideas in many conferences in many topics related to economic development, trade, investment, infrastructure, ASEAN-China Relation and regional economic integration. Dr. Chap Sothairth was former Executive Director of CICP from 2004 to 2008 and advisor to H.E.Mr. Sok An, Deputy Prime Minister and Minister in charge of Office of Council of Ministers. Up to present, he is serving as an Advisor to Deputy Prime Minister, H.E.Mrs. Men Sam An, in strategic and policy analyses. During 1996 to 2004, he worked as Consultant to many international organizations such as World Bank, UNCTAD and FAO. Dr. Chap Sotharith holds a Ph.D. in Economics from the University of Sydney, Australia in 2006.