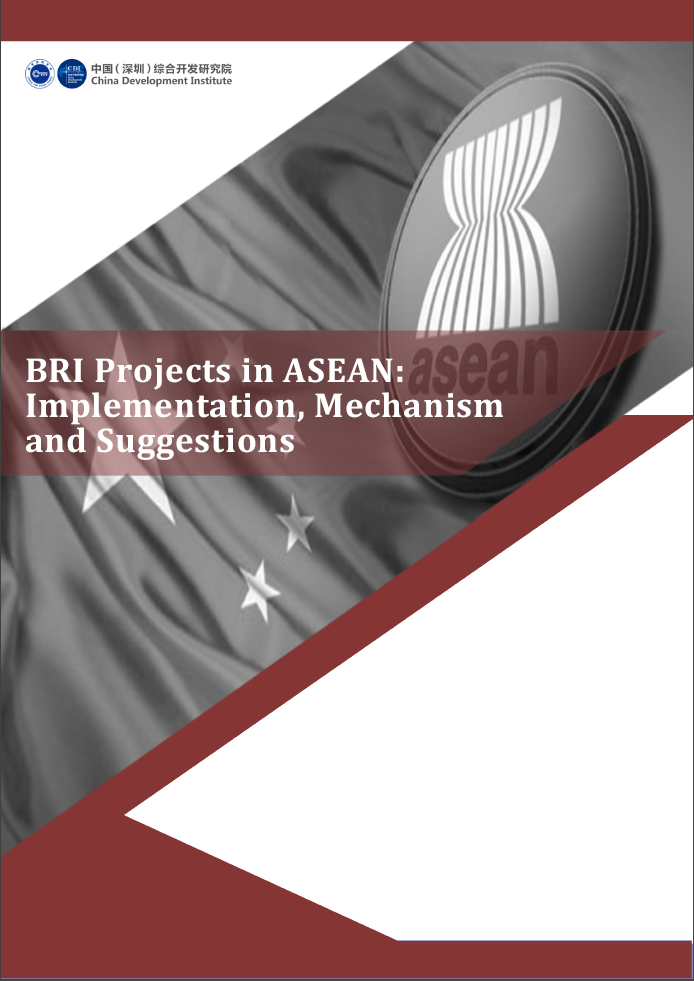 Click here to download the full report
As a key strategic partner of China, ASEAN is an important participant in the development of the Belt and Road Initiative (BRI). ASEAN has made a commitment to link its Master Plan on ASEAN Connectivity 2025 with the BRI and accelerate its infrastructure development on the great momentum brought about by the BRI. At present, the BRI has achieved general strategic alignment with ASEAN countries.
1. Implementation of BRI Projects in ASEAN China and ASEAN countries have launched a number of cooperation projects ranging from trade and investment, energy, infrastructure and industrial parks.
1.1 Cooperation on trade and investment The trade volume between China and ASEAN was USD 587.87 billion in 2018, up by 14.1% year-on-year, reaching a historical high. China has been ASEAN's largest trading partner for 10 consecutive years, while ASEAN has been China's third largest trading partner for 8 consecutive years. By the end of 2018, the accumulated investment by China to ASEAN reached USD 89.01 billion, and that by ASEAN to China reached USD 116.7 billion. By far, China has established over 4,000 enterprises in ASEAN countries through direct investment with investment areas expanding from manufacturing, mining, retailing to electric power, water supply, and telecommunications etc.
1.2 Cooperation on energy In the power sector, China has gained a foothold in the ASEAN market by capitalizing on large state-owned enterprises and striving to meet emerging needs for power development in the region. State Power Investment Corporation Limited (SPIC) has business in Malaysia, Indonesia, Myanmar, Laos, Cambodia, Vietnam and the Philippines. China has successfully transmitted power from China's Yunnan province to Vietnam and Laos, while incorporating a portion of Myanmar's hydroelectric power into Yunnan's grid.