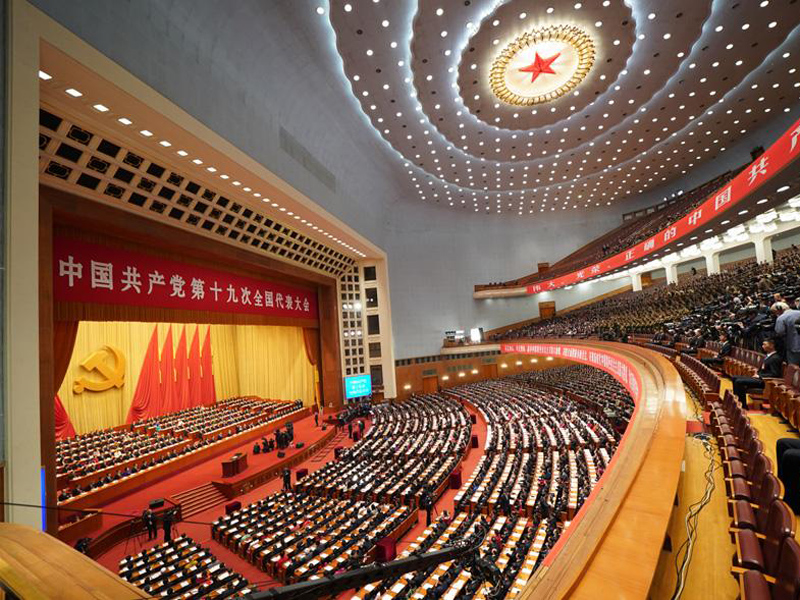 Growth in Q3 was stable, though slightly lower. GDP was up 6.8% y/y, down 0.1 pps from Q2. Industrial output rose 6.3% y/y, down 0.5 pps from Q2, but still higher than in Q3 2016. However, industrial output in real terms might be worse than official statistics indicate.
Since the beginning of 2017, fixed asset investment has been weakening. It rose 9.2% y/y in Q1, then fell to 8.3% y/y in Q2, and fell further to 5.8% y/y in Q3. After taking out the price factor, fixed asset investment fell -0.6% y/y, down 5.1 pps from Q1. But the good news is that paid-in investment funds rose by a relatively large 6.7% y/y. In Q3, the real estate market quickly cooled. The sales area grew only 1.2% y/y, down 12.8 pps from Q2. Sales revenue rose 3.9% y/y, down 15.4 pps from Q2.
Retail sales of social consumption goods were up 10.3% y/y in Q3 in nominal terms, and up 9.2% y/y in real terms, both down 0.5 pps from Q2. Total imports rose 14.6% y/y, flat on Q2, still a fast-growing trend. We expect imports will continue to rise. Exports rose 6.9% y/y, down 2.3 pps from Q2.
Producer prices continue to appreciate. The ex-factory price index of industrial products rose 6.9% y/y, up 1.4 pps from June. PPI rose 8.5% y/y, up 1.2 pps from June. At the end of September, the M2 money supply rose 9.2% y/y, down 0.2 pps from June. M1 rose 14% y/y, down 1 pps from June.
China's Communist Party held its 19th National Congress this week, where it elected its new leadership and set its main policy themes for the next five years. President Xi Jinping will remain in his post, indicating a continuation of the current policy line. This announcement has significantly reduced policy uncertainty. In his report, Xi said the next five years' main themes would be openness, entrepreneurship and resolving inequality.
Further openness is not only an extension of Belt and Road program, but also means further welcoming FDI and financial liberalization. These areas are viewed among economists as priorities for development. Entrepreneurship is for productivity growth, which is expected to be the key growth driver, rather than investment. Inequality is a primary issue for political stability in China. The government report specifically mentions IT. The extensive use of IT may have positive implications for the economy, as IT not only improves efficiency, but also may empower the central government. It can deliver sufficient information and monitoring ability for the conduct of government policy, and lead to better policy outcomes. We are positive on China's future growth, given the government's objectives -- but of course we need to watch closely, to see how these objectives will be implemented.